Cigar Producer Of The Month
In the world of cigars, there are several individuals whose names are instantly recognisable. Mention the name Rocky Patel and the image of a cigar-chomping Hollywood lawyer instantly springs to mind. Other famous names are the likes of the legendary Jose 'Pepin' Garcia, multiple winner of Cigar Aficionados 'Cigar Of The Year' award and of the course, the legendary Jose Padron another award-winning producer of stunning cigars (now sadly deceased). You could also throw Alec Bradley into the mix but that would be kind of cheating as Alec Bradley is, in fact, TWO PEOPLE, brothers Alec and Bradley Rubin, sons of the famous Alan Rubin.
Another name to add to this long and rather eclectic list would be that of Ernesto Perez Carrillo. Although he is not as well known here in the UK, Ernesto has been around producing very high-quality cigars for a number of years. Born in the Pinar Del Rio region of Cuba in 1951 he spent a number of years residing in the US before moving to live in the Dominican Republic. Owning and running cigar businesses since the late '80s, it wasn't until 2009 that he set up the EPC Cigar Company with his daughter Lisette and son Ernesto III.
It has taken a decade of hard graft, but they knew they had made it when the EPC Encore Majestic Robusto received the ultimate accolade in achieving Cigar Aficionado's 'Cigar Of The Year for 2018' - ''A robusto of immaculately detailed flavour that ranges from oak and tea to caramel sweetness with tangy citrus pops of candied orange peel. It's elegant, refined and nuanced from the first puff to the last''


52

Dominican Republic
RING GAUGE
Medium
Medium to full bodied in style with notes of Nuts, Cedar and spice. Even though this may sound quite robust, it is actually very rounded and smooth so elegant.
In stock
£16.95


50

Dominican Republic
RING GAUGE
Medium - Full
Slightly more full-bodied than some of the other EPC cigars, but loaded with flavour and complexity. Good intensity in mid-palate with some woody, spice notes along with a delicious, sweetish note on the edge. Very tasty indeed!
In stock
£16.40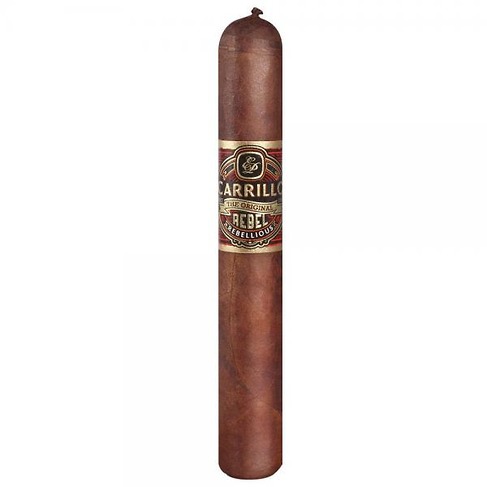 52

The EPC Rebellious Robusto Maduro is another masterpiece that uses primarily Nicaraguan filler tobacco's to produce a more medium bodied smoke that has some sweet earthy characteristics going through it.
In stock - ready to ship
£18.50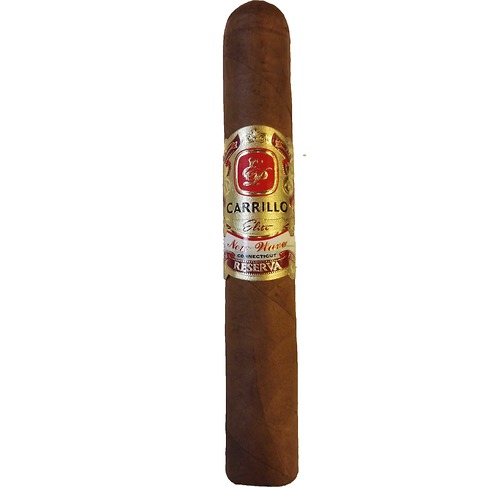 50

Dominican Republic
RING GAUGE
Light - Medium
The New Wave Reservas were released to give those who prefer the lighter, more delicate Brilliantes a little more punch in the flavour department. These are certainly a tad more full-bodied than those but still rate as a light to medium bodied smoke in my book. The New Wave starts off quite nutty and clean with a sweetish edge, however, as the smoke continues they start to lose body and become a little more mellow.
In stock
£15.95


52

Dominican Republic
RING GAUGE
Medium
CIGAR AFICIONADO 'CIGAR OF THE YEAR' 2018
It's difficult to talk about the E.P. Carrillo Encore Majestic without mentioning the man behind the brand. Ernesto Perez-Carrillo is a cigarmaker who has been through many phases in the cigar industry, a man who reinvented himself several times throughout his long career.
He started as a disinterested employee in his father's small, struggling cigar business in Miami. It was called El Credito Cigar Co. and produced a few hundred thousand cigars per year for locals in Little Havana. Then, in 1976, when his father was about to sell the business, Ernesto had a nagging instinct that told him he was making a mistake. The sale was cancelled. His father died in 1980 and Perez-Carrillo took over the company, putting much of his effort behind a brand called La Gloria Cubana, which became one of the hottest cigars of the 1990s. The brand got the attention of General Cigar Co., which purchased La Gloria in 1999. Perez-Carrillo worked with General for a decade, before leaving to reinvent himself once again, creating EPC Cigar Co. in 2009 with his children.
Since opening his own factory in the Dominican Republic, Perez-Carrillo has released a good amount of brands, some more successful than others, but none as brilliant as the E.P. Carrillo Encore. He has long worked with Nicaraguan leaves, but Encore marks the first time he's ever made a cigar solely using Nicaraguan tobaccos. Astute retailers might remember that he first previewed the Encore at the IPCPR trade show in 2016, but Perez Carrillo didn't think the wrapper was quite ready, so going with his gut once again, he decided to put the cigar on hold and give the wrappers more time to age, almost two more years. It wasn't until last March that he felt the cigars were finally ready. The decision paid off. The Encore's rose-gold band may look familiar, as it's the same one found on 2014's La Historia, only in a different colour.
As the name suggests, this cigar is the encore performance to La Historia. Both bands have the image of Perez-Carrillo family members, including Ernesto's daughter Lissette, who is heavily involved in the company. The filler tobaccos deep inside are from Nicaragua's three primary growing regions - Esteli, Condega and Jalapa and all of it comes together in the Majestic, a Robusto of immaculately detailed flavour that ranges from oak and tea to caramel sweetness with tangy citrus pops of candied orange peel. It's elegant, refined and nuanced from first puff to last, but is also the culmination of a long career in tobacco and the result of a man who was never afraid to follow his instincts.
Temporarily out of stock
£19.25
Be the first to hear about our cigar evenings, new tobacco blends, cigars, offers & more
Join thousands of others & subscribe to get news about about new house blends, special edition cigars, new pipes & our popular cigar tasting evenings