Once they are gone, they are gone as the old saying goes. Here is a small smattering of this years collectables, some of which are still due to physically arrive in the shop. Buy now, or forever hold your peace!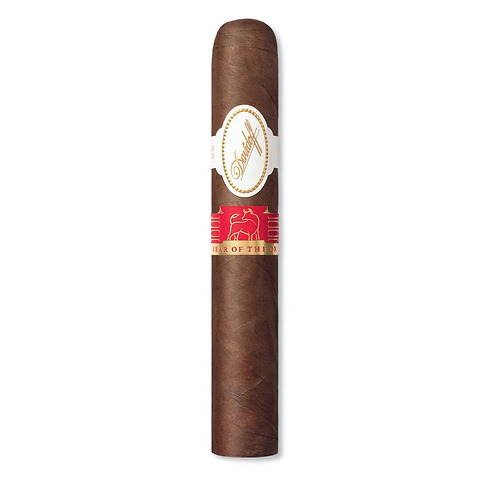 60

The Davidoff 'Year of' limited edition is presented in a beautiful box inspired by Asian design. The red and gold box is striking and elegant on the shelf. The base of the box is beautifully curved upwards, taking the form of the horns of an Ox, a key characteristic of the animal. This is also echoed in the pattern which repeats as a varnished effect on the lid, enveloping the simple, yet sophisticated icon. The stout Gordo format reflects the powerful and proud Ox. The icon is on a nicely eye-catching red second ring with a gold embossed pattern.
The cigar is a blend comprised of Esteli Visus and Condega Visus from Nicaragua Piloto Visus, San Vicente, Mejorado Visus and Yamasa Visus from the Dominican Republic and is bound together Sumatran leaf from Ecuador. Finally, it is wrapped in a gorgeous Dominican wrapper which looks absolutely gorgeous.
In stock
£53.00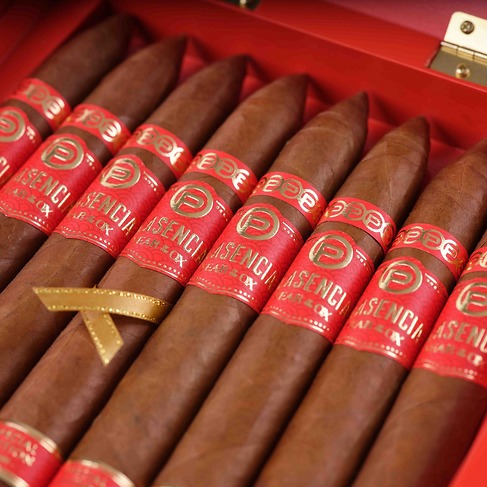 58

Nicaragua
RING GAUGE
Medium - Full
The Plasencia Cigars Master Blenders Team has created a perfectly balanced cigar of impeccable construction, flawless combustion with the incomparable Nicaraguan tobacco flavour. This cigar offers a distinctive smoking experience with initial notes of cashews, red berries with final notes of milky chocolate with hints of peppermint.
Wrapper: Nicaragua Binder: Nicaragua Filler: Nicaragua Origin: Nicaragua
In Chinese culture, the Ox is a valued animal because of its role in agriculture and positive characteristics such as being hardworking and honest. The Plasencia family are widely renowned by these same qualities and they are very honoured to join and celebrate the Year of the Ox. To do so we have created an unparalleled masterwork in the shape of a Salomones, made with tobaccos 100% harvested by the Plasencia family: witnessed from the seed, all the way to the handcraft.
Understanding the past opens the gates of the future. Being true to this philosophy we have recovered an ancient technique of ageing tobacco. Wrappers are entirely selected and aged in handfuls of leaves folded delicately facing each other to get the immaculate appearance and aged patiently for many years until they meet our standards of perfection. This splendid cigar is made with tobaccos which seeds are a variety of species selected year after year until they are a perfect expression of what a smoke is intended to be.
In stock - ready to ship
£33.95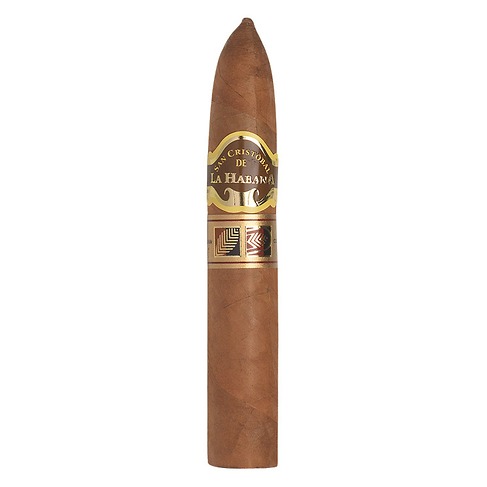 50

Launched at the tail end of the last decade the San Cristobal El Prado (rrp £21.20) is a softer, lighter easier smoke. Measuring 5 x 50, these Petit Piramide cigars are quite unique as none of the other brands from Cuba has this vitola in their portfolios.
In stock
£23.00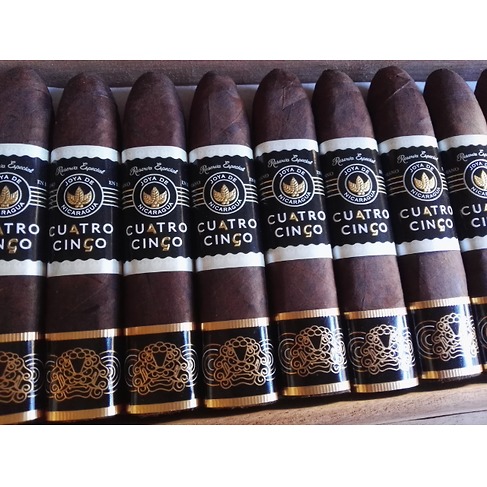 60

Nicaragua
RING GAUGE
Medium - Full
Joya de Nicaragua Cuatro Cinco Reserva Especial Edicion Asia, a box-pressed 4 3/4 x 60 Belicoso vitola that Joya calls Gran Consul. It uses the same blend as the regular Cuatro Cinco Reserva Especial: a Nicaraguan Criollo wrapper from Jalapa over a Dominican Volado binder and Nicaraguan fillers, including five-year-old Ligero that is aged in spent rum barrels.
In stock - ready to ship
£31.00
Be the first to hear about our cigar evenings, new cigars and special offers
Join thousands of others & subscribe to get news about about special edition cigars, new pipes & our popular cigar tasting evenings