So what's new in the world of cigars at Gauntleys I hear you ask? Well, the long and the short of it all is ...quite a bit! Over the last 7 or 8 months, we have been tentatively taking on some new and quite interesting sticks. So that you can see what we have, we have collected them all together into this little corner of our website for you to peruse at your leisure.


60

Nicaragua
RING GAUGE
Medium - Full
Quite possibly one of the most unusual cigars around being hexagonal in shape. Scoring an impressive 93 points in Cigar Aficionado in 2017, it was ranked as the number 9 cigar of that year. Comprising of an all Nicaraguan filler wrapped in a Nicaraguan Habano wrapper to produce a rich, quite dense, complex smoke delivering flavours of nuts, spice and cocoa. There is a gorgeous leathery note on the finish too! The build and construction are top notch.
In stock - ready to ship
£32.95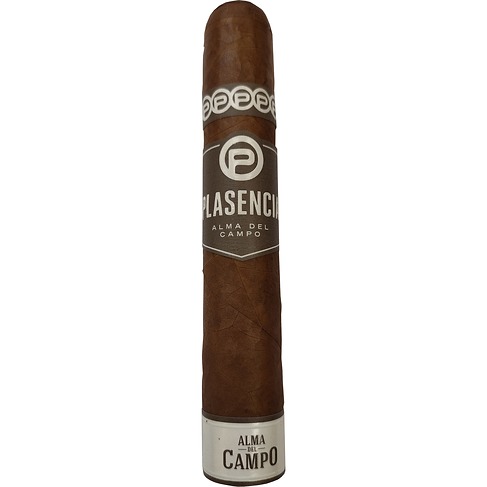 52

Nicaragua
RING GAUGE
Medium
A stunning blend of Nicaraguan aged tobaccos (between 4 & 5 years) has produced a gorgeous, complex medium-bodied smoke. Starts of almost savoury in style before developing a soft, sweet note that is laced with coffee and nuts. Develops beautifully as the smoke progresses.
In stock
£19.95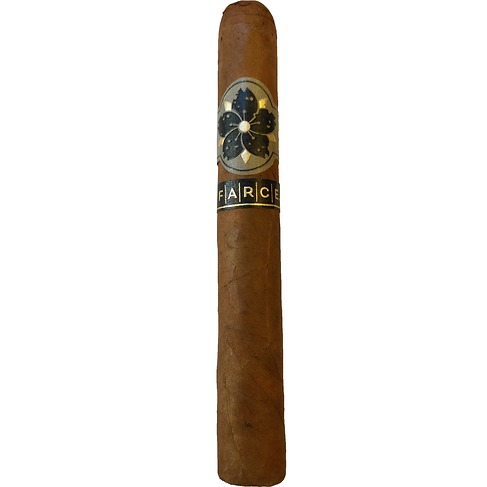 54

Dominican Republic
RING GAUGE
Medium - Full
This cigar is dominated by notes of cedar and pepper followed by chocolate and earth with a creamy, rich smoke.
In stock
£26.50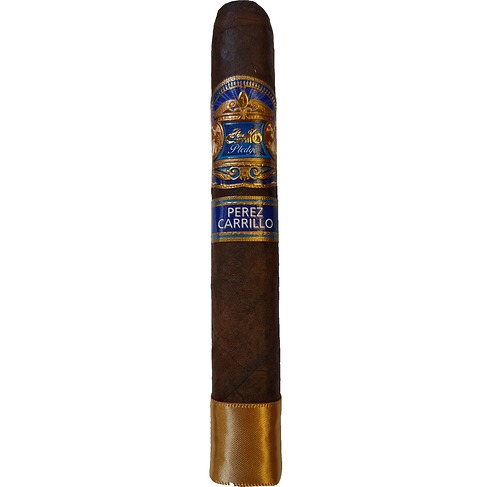 52

Dominican Republic
RING GAUGE
Medium - Full
The EP Carrillo Pledge is the third release in the highly-rated Perez-Carrillo Series, which includes the #2 La Historia which pays tribute to the Perez-Carrillo family's history in the tobacco industry, and the #1 Encore, which was dedicated to Carrillo's grandchildren. The Pledge is dedicated to cigar aficionados. It also embodies Ernesto Perez-Carrillo's promise to his fans to "never stop working with the best tobaccos and bringing new and innovative blends† Featuring a unique Connecticut Havana wrapper, a leaf that Ernesto had become fond of during the early '80s. This wrapper has been combined with an Ecuadorian binder and all-Nicaraguan fillers, with the recipe being finalised with a box-press. The resulting experience lives up to the high expectations of Perez-Carrillo cigars, offering a medium/full intensity and long-lasting complexities of red pepper spice, hickory, candy-covered chocolate, aromatic botanicals, nougat, and a dark underbelly of ripe stone fruit.
Due to the very short supply of the Pledge Prequel, we have temporarily taken on this Toro size version to plug the gap.
In stock - ready to ship
£26.25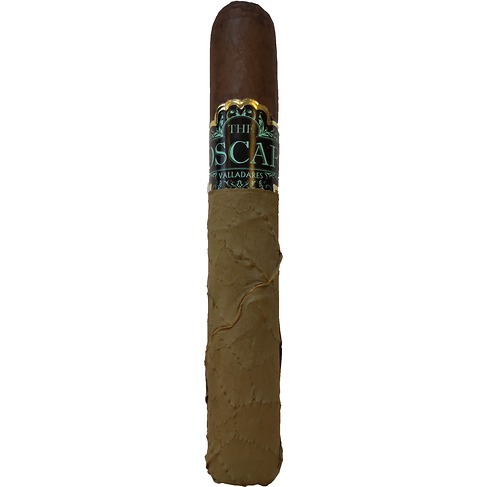 60

Honduras
RING GAUGE
Medium - Full
In the true innovative spirit of Oscar Valladares Tobacco and Company, the premium Oscar Maduro cigars each contain a candela leaf wrapped around it that adds additional flavour to the blend while at the same time protecting the cigar before smoking. These slow-burning cigars feature a blend of aged Honduran and Nicaraguan tobaccos, encased in a dark and zesty Mexican San Andres wrapper. Packed to the brim with an abundance of delectable flavours such as sweet cedar, raisin, espresso, toasted almond, and black pepper, these top-notch cigars are sure to provide a pleasant smoking experience time after time.
In stock - ready to ship
£29.20


42

Cuba
RING GAUGE
Light - Medium
The H. Upmann Regalias was recently introduced in stylish retro tins containing five cigars as part of the Linea Retro collection. Now, these Mareva sized cigars measuring 5 1/8 (129mm) x 42 ring gauge have been made available in labelled boxes of 25.
Until their discontinuation in 2002, the Regalias was machine-made and not found in the UK market. However, it is now Tripa Larga Totalmente a mano (long-filler handmade) and provides an elegant, light to medium-bodied option for afternoon or early evening smokers. Novices and aficionados alike will welcome this delightful delicate cigar.
In stock
£17.40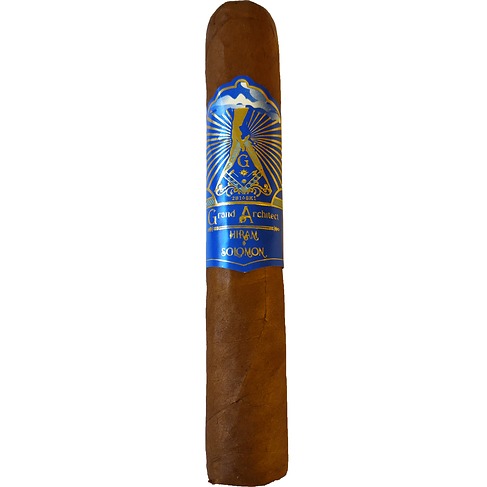 52

Nicaragua
RING GAUGE
Medium - Full
A blend of carefully selected Aged Tobacco featuring a smooth, satiny, coffee bean brown Corojo Wrapper.
Medium to full body cigar with a Rustic aroma, light citrus and cinnamon spice that changes to sweet cedar and leather notes That switches at the last third to some Vanilla, light spice and coffee.
In stock - ready to ship
£19.65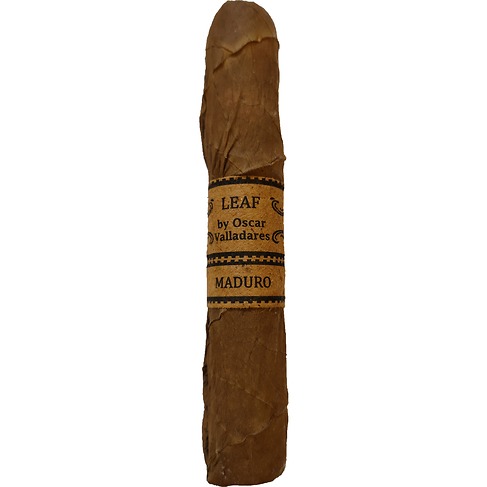 50

Honduras
RING GAUGE
Medium - Full
LEAF by Oscar cigars represents perhaps one of the most exciting developments in premium cigar smoking to come along in quite a while. Developed by Oscar Valladares at his boutique factory in Danli, Honduras, each LEAF cigar represents a deep connection between the land on which the tobaccos were grown and all of the people who contributed to its production. Even the bands are made by a company local to the factory using organic agave to craft the paper. Instead of cellophane, the Torcedors have laid each stick inside of a leaf of tobacco for ageing and protection.
These are medium to full-bodied with great intensity. Deep and earthy with notes of dark bitter chocolate, coffee and some gentle spice on the finish. Sublime!
In stock - ready to ship
£20.25


52

Nicaragua
RING GAUGE
Full
The story of Aging Room revolves around a central character who had no idea he was headed for the cigar business: Rafael Nodal. It's a timeline of transitions, partnerships and collaborations that ultimately lead to the creation of the Aging Room Quattro Nicaragua Maestro, Cigar Aficionados 2019 Cigar of the Year.
But first, we rewind back almost 40 years ago to 1980 when Nodal came to the U.S. from Cuba as a refugee on the infamous Mariel boatlift. With no background in cigars, Nodal sought a career in music that brought him to New York City, then to Miami where he embarked on a more practical career in healthcare. There he met his future business partners Hank Bischoff and Dr Alina Cordoves (now his wife).
Nodal's foray into the cigar world was slow. In 1998, he and his partners began selling cigars online, and in 2002 they took over the Habana Cuba Cigar Co., a struggling company with a mediocre portfolio of forgettable cigars. For a while, the business situation was looking quite grim. Not one to be easily discouraged, Nodal explored the concept of producing cigars in small batches. In 2011 he came out with a new brand called Aging Room Small Batch M356. He also changed the name of his company from Habana Cuba Cigar Co. to Boutique Blends.
The first Aging Rooms were made by Jose 'Jochy' Blanco in the Dominican Republic. (Blanco is also a partner in the brand.) The cigars scored well in Cigar Aficionado, and the Presto size was named in the 2011 Top 25. Nodal got his first taste of critical success - and he kept going. Today, you'd be forgiven if the name Aging Room creates a bit of confusion. There are a lot of different Aging Rooms made in different factories. The crowning achievement, however, is the Aging Room Quattro Nicaragua Maestro made by AJ Fernandez in Nicaragua. The cigar is essentially Nodal's vision, crafted by Fernandez with his distinct tobacco and signature factory style. Every last leaf in this blend is Nicaraguan and every puff is an overture of flavours that's at times heavy and rich with notes of dark chocolate and wood, and other times, subtle and understated with hints of fine caramel and toasted almonds. In musical terms, the word for this box-pressed torpedo would be dynamic.
Nodal is still an artist at heart and cigars continue to be his creative outlet. If the birth of Aging Room was his breakthrough, consider the Aging Room Quattro Nicaragua Maestro to be his masterpiece.
In stock
£21.00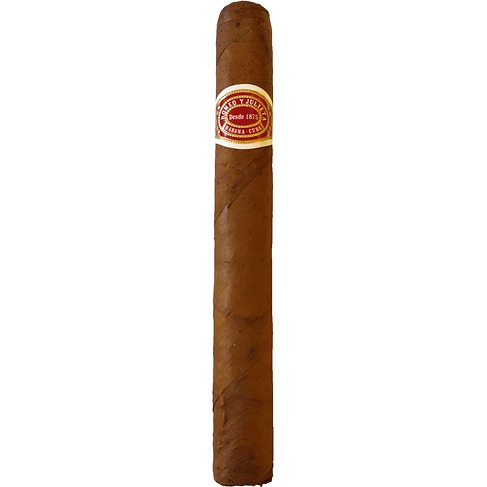 42

The Romeo y Julieta Mille Fleur shares its dimensions and blend with the classic Petit Corona vitola found within the brand. Measuring 5 1/8 (129mm) x 42 ring gauge, the cigars are Tripa Larga Totalmente a mano (long-filler handmade) and presented in labelled boxes of 25 and 10 cigars.
The Mille Fleur has been produced in Cuba for over half a century although up until 2002, it was offered as a machine-made cigar. The French name translates into English as thousand flowers and, as you would expect with such a name, it is a cigar with a generous floral bouquet.
Romeo y Julieta is one of the most loved and respected Habanos brands with its elegant, medium-bodied aromas blended from some of the finest tobaccos grown in the Pinar del Rio region of Cuba.
In stock - ready to ship
£16.80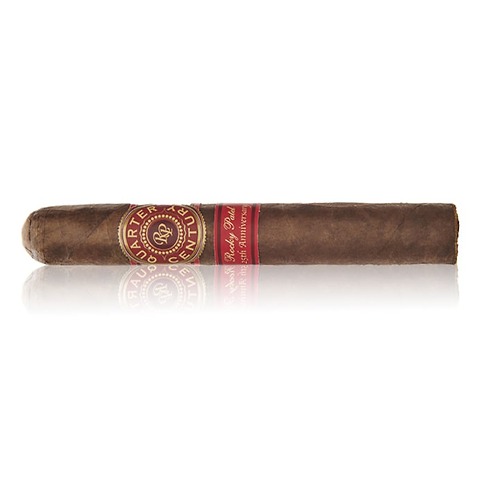 50

Honduras
RING GAUGE
Medium - Full
To celebrate an unforgettable 25 years in the cigar business, we're pulling out all the stops to create our greatest masterpiece ever.
Introducing the Quarter Century by Rocky Patel named after 25 years of rigorous innovation, this cigar embodies everything that we hold sacred here at Rocky Patel. Hard work, dedication, and attention to detail. Showcasing an exquisite San Andreas wrapper and featuring the finest tobacco that Nicaragua has to offer, the Quarter Century is quite simply: the greatest cigar we've ever created. Aged over 2 years after rolling, and 10 years before 'this isn't just a cigar, it's the beginning of a new era'.
In stock - ready to ship
£16.25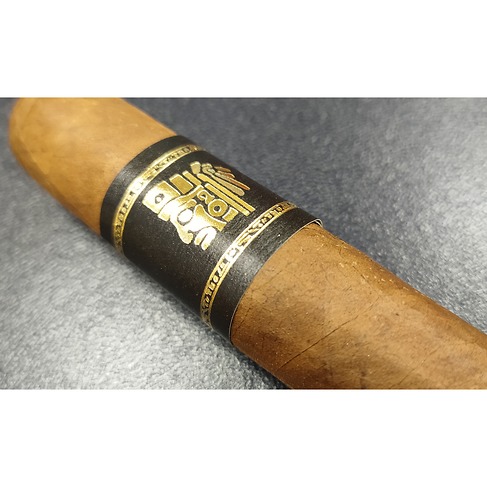 52

Nicaragua
RING GAUGE
Medium
Umnum pays tribute to Central America's indigenous culture where once upon a time tobacco was used in the initiation rituals of the millenary Amerindian culture, from Cabo Camaron in Honduras, to the Rio Grande in Nicaragua, however, it was only the Shamans or Sukia who had the privilege of consuming it.
This is made with Nicaraguan filler and wrapper with a binder from Indonesia. These are medium-bodied with a deliciously sweet and earthy flavour, leather touches and light coffee, nuts and wood tones.
Temporarily out of stock
£14.60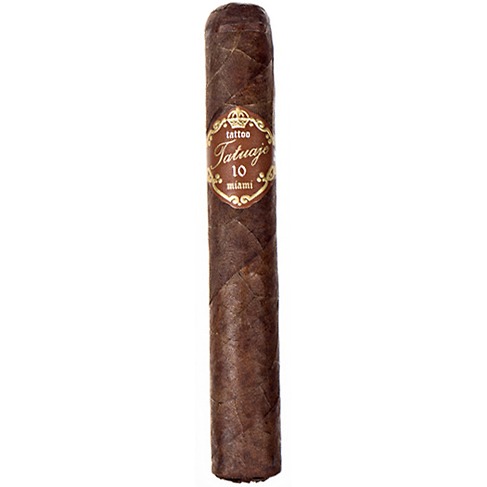 52

Nicaragua
RING GAUGE
Medium - Full
Tatuaje celebrated their 10th Anniversary in 2013, and for this momentous occasion, Pete Johnson decided to release his ever-popular Miami Brown Label cigar line in a special edition. The "Bon Chasseur" (5 3/8 x 52) being made in Nicaragua at the My Father factory in Esteli, instead of Miami, where the Brown label cigars are usually constructed.
This special edition Tatuaje 10th Anniversary comes packaged in gold foil and the Brown Label was updated to a new 10th Anniversary Band. These cigars are handcrafted with 1st generation Nicaraguan Cuban seed tobaccos cured to perfection and finished with a zesty Ecuadorian Habano wrapper with a beautiful Cuban style triple cap. These medium to full-bodied cigars have notes of black coffee and dark chocolate with hints of walnut and raisins and also feature a shaggy foot!
In stock - ready to ship
£21.00
Be the first to hear about our cigar evenings, new cigars and special offers
Join thousands of others & subscribe to get news about about special edition cigars, new pipes & our popular cigar tasting evenings