Just Arrived - 5 New Cigars
It's been a busy start to 2019 with a plethora of new cigars arriving in store, 2 of which have been 'Cigar Of The Year' as voted for by various publications. Some of these will feature on our various Cigar Club Meetings throughout the year, which can be a great way to sample the cigars in the company of like-minded people.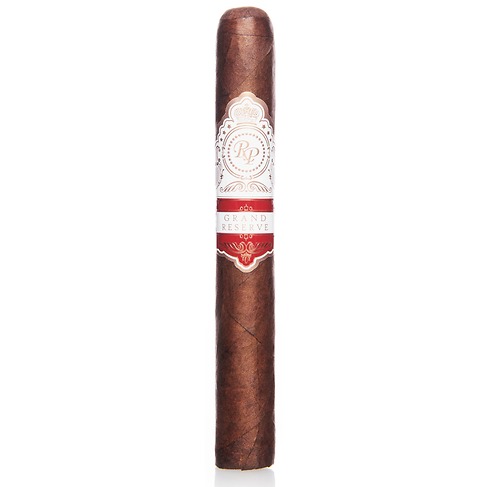 52

Nicaragua
RING GAUGE
Medium
CIGAR JOURNAL - CIGAR OF THE YEAR 2018
Distribution of the Grande Reserve series only started in October 2018. For the blend, which is being kept secret, Rocky Patel dug deep into his treasure chest and used some of his oldest tobaccos. After production, the cigars matured in the ageing room for a further two years. The cigars come in elegant ten-count boxes.
Tasting notes: This super creamy cigar offers the delicate sweetness of dried fruit and chocolate, the delicate bitter tones of tea, as well as woody, leathery, and nutty aromas. Caffe latte and herbal spice are 'just' the encore.
---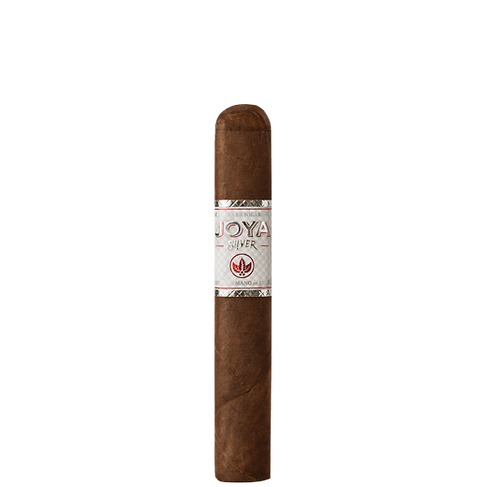 50

Nicaragua
RING GAUGE
Medium
The latest addition to the JDN line of cigars comes with an added punch, only achievable by the perfect union of an Ecuadorian Habano wrapper, a Mexican San Andres binder and Nicaraguan fillers. A smoke that shines, designed for those who want more.
This box pressed cigar delivers a dynamic complexity of fresh spice, chocolate and cherry notes. Its Oscuro upper-priming wrapper showcases the perfect complement between the richness of the Nicaraguan fillers and the refined sweetness of the Ecuadorian grown wrapper.
---

55

Balmoral Anejo XO are the result of an intensive blending process with exceptionally aged tobaccos combined with Balmorals exclusive, signature Brazilian Mata Norte. Each meticulously crafted, extensively aged Anejo XO cigar is crowned with a sun-grown Brazilian Arapiraca wrapper aged for an average of 10 years. After Blending the cigar it took another 6 months of ageing to marry all its flavours together.
Complex notes of cedar, cocoa and peppery spices that finish with a smooth underlying natural sweetness.
---


52

Dominican Republic
RING GAUGE
Medium
CIGAR AFICIONADO 'CIGAR OF THE YEAR' 2018
It's difficult to talk about the E.P. Carrillo Encore Majestic without mentioning the man behind the brand. Ernesto Perez-Carrillo is a cigarmaker who has been through many phases in the cigar industry, a man who reinvented himself several times throughout his long career.
He started as a disinterested employee in his father's small, struggling cigar business in Miami. It was called El Credito Cigar Co. and produced a few hundred thousand cigars per year for locals in Little Havana. Then, in 1976, when his father was about to sell the business, Ernesto had a nagging instinct that told him he was making a mistake. The sale was cancelled. His father died in 1980 and Perez-Carrillo took over the company, putting much of his effort behind a brand called La Gloria Cubana, which became one of the hottest cigars of the 1990s. The brand got the attention of General Cigar Co., which purchased La Gloria in 1999. Perez-Carrillo worked with General for a decade, before leaving to reinvent himself once again, creating EPC Cigar Co. in 2009 with his children.
Since opening his own factory in the Dominican Republic, Perez-Carrillo has released a good amount of brands, some more successful than others, but none as brilliant as the E.P. Carrillo Encore. He has long worked with Nicaraguan leaves, but Encore marks the first time he's ever made a cigar solely using Nicaraguan tobaccos. Astute retailers might remember that he first previewed the Encore at the IPCPR trade show in 2016, but Perez Carrillo didn't think the wrapper was quite ready, so going with his gut once again, he decided to put the cigar on hold and give the wrappers more time to age, almost two more years. It wasn't until last March that he felt the cigars were finally ready. The decision paid off. The Encore's rose-gold band may look familiar, as it's the same one found on 2014's La Historia, only in a different colour.
As the name suggests, this cigar is the encore performance to La Historia. Both bands have the image of Perez-Carrillo family members, including Ernesto's daughter Lissette, who is heavily involved in the company. The filler tobaccos deep inside are from Nicaragua's three primary growing regions - Esteli, Condega and Jalapa and all of it comes together in the Majestic, a Robusto of immaculately detailed flavour that ranges from oak and tea to caramel sweetness with tangy citrus pops of candied orange peel. It's elegant, refined and nuanced from first puff to last, but is also the culmination of a long career in tobacco and the result of a man who was never afraid to follow his instincts.
---
Be the first to hear about our cigar evenings, new tobacco blends, cigars, offers & more
Join thousands of others & subscribe to get news about about new house blends, special edition cigars, new pipes & our popular cigar tasting evenings