My 5 Favourite Dominican Republic Cigars
The success story of Dominican Republic cigars can be traced all the way back to the Cuban revolution of the 1950's. It was at this point in time that many Cuban's left their native land to go and set up home (and businesses) in other countries such as Nicaragua, Honduras and the Dominican Republic to name but a few. Although before this time the Dominican Republic did grow and process tobacco, it was mainly for the cigarette manufacturing part of the market. With the arrival of the peoples from Cuba, also came the knowledge for the making and manufacture of cigars.
One of these 'tobacco men' from Cuba was Carlos Torano who arrived in the Dominican Republic in 1959 and brought with him the prized Piloto Cubana tobacco seed from which the finest tobaccos are grown. Although the rise of Dominican Republic cigars was rapid, it was by no means plain sailing, what with poor Governments etc, but the embargo placed against Cuba certainly helped a budding industry to get off to a decent start.
Today, the Dominican Republic is considered by many to be one of the finest cigar producing countries in the world. Recent accolades, such as the Cigar Of The Year for La Flor Dominicana's Andalusian Bull are a testament to the skill and abilities of the Dominican People. Sharing a similar climate to Cuba, the growing conditions are perfect for making top quality cigars.


64

Dominican Republic
RING GAUGE
Medium - Full
The wait is over, as the 'Cigar Of The Year 2016' has finally arrived!. Scoring an impressive 96pts in Cigar Aficionado, the Andalusian Bull's are bold and savoury with strong notes of hickory and leather. A spiciness develops in mid-palate whilst a tangy citrus note lifts the whole ensemble together perfectly.
These are not only impressive to look at they are impressive to smoke as well being hugely complex and soundly built.
Out of stock
£31.00


50

Dominican Republic
RING GAUGE
Medium - Full
La Aurora ADN Dominicano is the latest release of La Aurora, a cigar with an exceptional blend whose soul is the Andullo. Using this type of tobacco, La Aurora pays tribute to the oldest Dominican tobacco process and although little known today is deeply ingrained as an essential part of the Dominican Republic's tobacco culture and its processing practices for hundreds of years. La Aurora, with this new release, has rescued the use of Andullo as an essential and unique component in the cigar filler by using it as a whole leaf in the filler. Andullo is a hard-to-work tobacco that is unique in cigar making; its strength, inspiring aroma and sweetness, combined with a well-balanced blend provide a completely exceptional smoking experience.
In stock - ready to ship
£15.12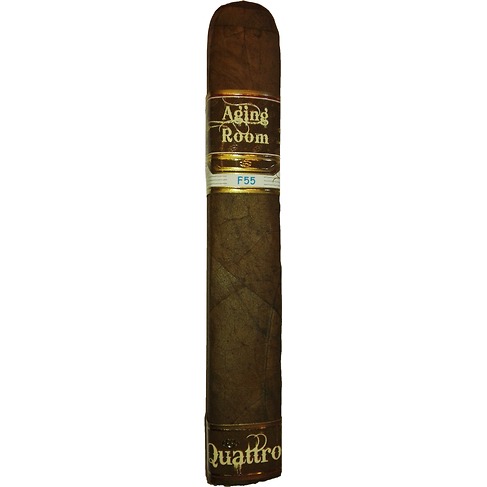 50

Dominican Republic
RING GAUGE
Medium
Ranked as high as No.2 on 2013 list with Cigar Aficionado, the Quattro's do provide a stunning smoke. The flavours on these are stunning and very complex, derived in the main from the aging of the tobacco's for long periods (10 years plus in some instances) and the skill of the master blender. These are quite possibly the best small batch cigar that I have tried so far this year...
In stock - ready to ship
£14.50


50

Ok, so this is not your typical Dunhill cigar, so if you are expecting something, light, rounded and creamy then you are going to be very disappointed!
This is the first big and full bodied cigar produced by Dunhill and if you like your cigars like that, you will be amazed. Richly flavoured with flavours of Coffee, Chocolate and and a woody edge on the finish. There is also quite a big hit of spice on the finish too, just incase you didn't notice how full bodied this is.
My favourite Dunhill cigar release for many a year!
"Every puff of this box-pressed cigar is dense and chewy with layers of cocoa bean, nuts and white pepper, all of which intensify and harmonize. A toasty undertone makes it rich and warm." - Cigar Aficionado, Dec 2015
In stock - ready to ship
£15.61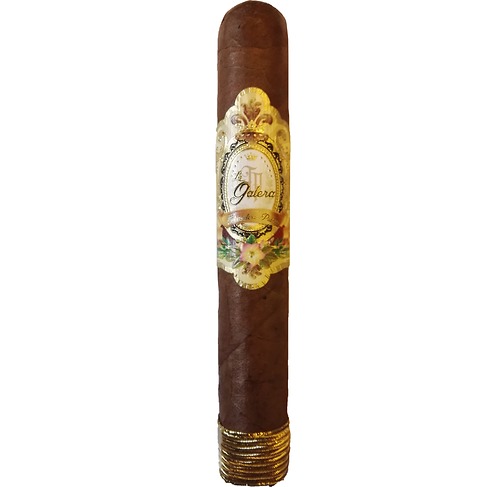 50

Dominican Republic
RING GAUGE
Medium
A wonderful, medium bodied Dominican Republic cigar, that packs a punch in the flavour department. Made from an exciting blend of Piloto Cubano, Criollo98 and Pelo De Oro for the filler tobaccos to produce a rich, quite earthy character. All of these are bound together by a Dominican Corojo binder and wrapped up in a a gorgeous, silky Habano Ecuador wrapper.
In stock - ready to ship
£13.25
Be the first to hear about our cigar evenings, new tobacco blends, cigars, offers & more
Join thousands of others & subscribe to get news about about new house blends, special edition cigars, new pipes & our popular cigar tasting evenings