Ask any of the folks who come along to our cigar evenings and they will tell that one of my favourite sticks is the Black Market Esteli Robusto. Now imagine my delight when I found out that a bigger size was going to be available, I was pretty much uncontrollable! New and exclusive to Europe!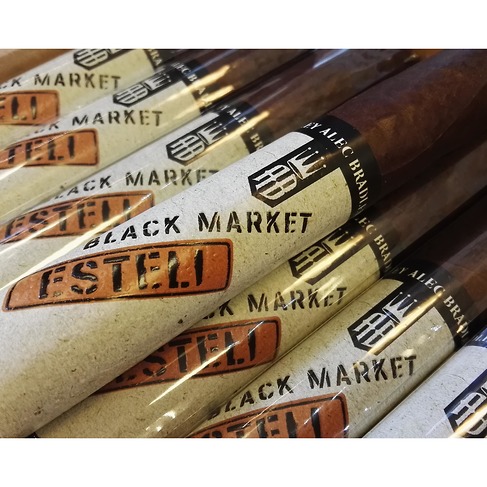 56

Nicaragua
RING GAUGE
Medium - Full
EUROPE 2019 EXCLUSIVE
Launched at the 2017 International Premium Cigar and Pipe Retailers (IPCPR) show, Black Market Esteli has proven to be as successful as the original Black Market line and has been rated 93 and #9 Cigar of 2018 by Cigar Aficionado.
The Black Market Esteli Gran Toro will be exclusively available for the European market and will be presented in a 10 count box.
"I've noticed that many cigar enthusiasts know there favourite cigars come from Nicaragua, but the exact location remains a mystery. Since the term 'black market' alludes to things unidentified or shadowy, I felt compelled to bring Esteli, the cigar capital of Nicaragua out of the shadows. Black Market Esteli pays homage to the importance of the city and everything it offers to cigar making.
In stock - ready to ship
£19.40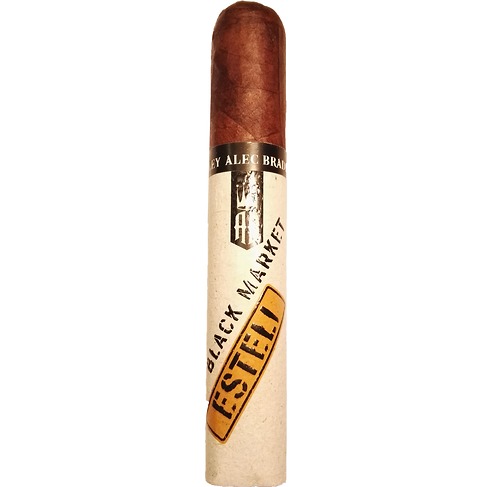 50

Nicaragua
RING GAUGE
Medium - Full
One of the best cigars that I have tried this year so far. These are more medium bodied in style than some of the other AB BM's that I have tried and have a very pleasant streak of sweetness running through them. Still big in terms of flavour, but more rounded around the edges.
In stock
£17.67
Be the first to hear about our cigar evenings, new tobacco blends, cigars, offers & more
Join thousands of others & subscribe to get news about about new house blends, special edition cigars, new pipes & our popular cigar tasting evenings