Peterson Pipe Of The year 2018 - Only Two Left!
The 22nd release of the Peterson Pipe Of The Year has finally arrived. We only have three pieces left to sell after completing all of our pre-orders so you will need to be very quick....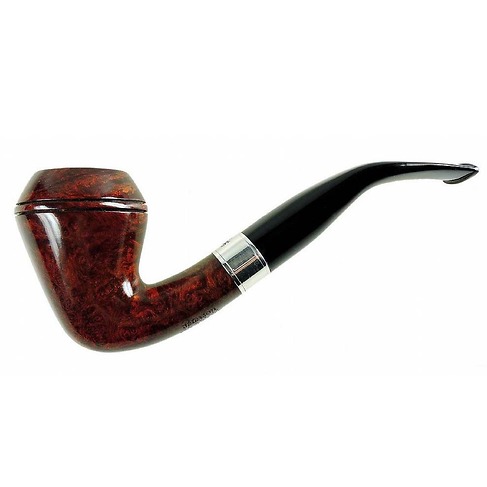 It's that time of the year when the Peterson Pipe Of The Year lands and this years incarnation is the 'stack bent bulldog' design. Each pipe is finished in a rich chestnut hue and is fitted with an acrylic fishtail mouthpiece and a hallmarked sterling silver band. Owing to pre-orders we only have the smooth version left to sell.
Overall Length: 150mm Overall Height: 59.5mm Bowl Height: 59.5mm Bowl Diameter: 41mm Bore: 17mm Bore Depth: 50mm Weight: 58g Limited Edition Cloth Pipe Bag Included Gift Boxed
Sold out
Be the first to hear about our cigar evenings, new tobacco blends, cigars, offers & more
Join thousands of others & subscribe to get news about about new house blends, special edition cigars, new pipes & our popular cigar tasting evenings