The Return Of Cinco Decadas
Originally launched to celebrate the 50th Anniversary of the the inception of Joya De Nicaragua, the Cinco Decadas proved to be an instant hit world wide. Initially only available in very limited quantities (only 30 boxes of each size made it in to the UK on initial release and we were lucky enough to get more than our fair share!) they are now being promoted as a more regular item. If you like your cigars quite rich and flavoursome then these will fit the bill. Lovely sweet leathery characters dominate with an earthy mocha like finish. These are absolutely awesome cigars the only drawback being what size to smoke!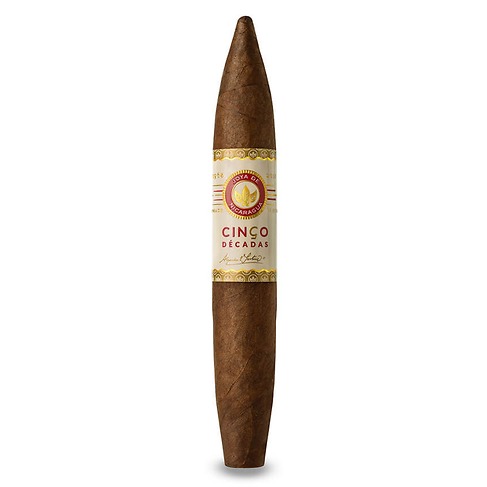 54

Nicaragau
RING GAUGE
Medium - Full
The most memorable of celebrations always require that you rise to the occasion. Cinco Décadas helps you do exactly that. Perfectly constructed and made with an exclusive collection of tobaccos, the fact that you have one in your humidor is enough to begin the celebration.
Made using prime extra-old tobaccos, the Cinco Decadas are made to a secret recipe that delivers a medium-full, multi-layered smoking experience. Only 35 boxes of each of the two sizes will be available in the UK, so you had best be quick.
In stock
£25.67
Be the first to hear about our cigar evenings, new tobacco blends, cigars, offers & more
Join thousands of others & subscribe to get news about about new house blends, special edition cigars, new pipes & our popular cigar tasting evenings