Our final Cuban cigar tasting event of 2019 will take place on Wednesday 13th of November and will be held with our good friends at Alto in Nottingham's famous Cornerhouse complex. The first cigar will be the Rafael Gonzalez Lonsdale. Now, this is really interesting as the Lonsdales have been long gone in the terms of their manufacture, and now only really exist on the collectors market. A couple of years back, one of my customers came to me and said that he a few boxes he wanted to move on. Now we are down to our last couple of boxes and I thought that it would be a grand idea to try them at our final Cuban evening of the year.
These are old, very old, dating from 1993 and have become very mellow and quite elegant in style. This is what aged cigars can be like. The natural oils and flavours have had time to meld into something quite extraordinary. Delicately nutty in style with some soft cedar and a very smooth and gentle spicy finish. Wonderful.
The 2nd cigar will be the Romeo Y Julieta No.1. The brand is named after Shakespeare's star-crossed lovers in his famous tragedy. The Romeo's offer up a medium-weight palate with some delicious nuttiness with a slightly sweet finish.
Places are priced at a mere £30 per person and will be capped at 40 for this event.
We hope to see you there on the night.
Eann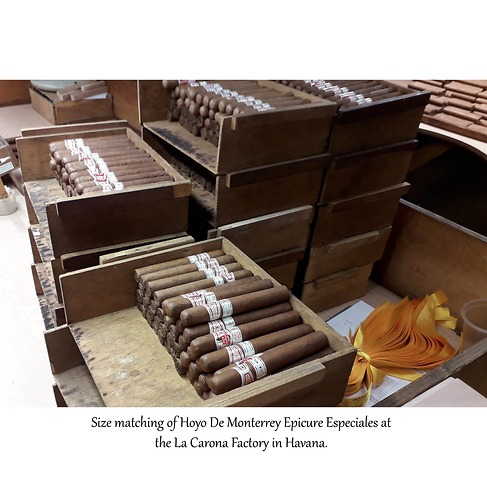 Our final Cuban evening of the year. Cuba is a country steeped in history and has had a long association with tobacco and more recently cigars. Today, Cuba is ranked as the best country for producing world-class cigars as they have the perfect climate and soils.
Our Cuban evenings are always very popular and this event will be no exception so we recommend booking your place as soon as possible. Although we are still in the early stages of planning this event we hope something a little bit extra to offer, however, the evening will feature two awesome cigars as a bare minimum.
In stock
£30.00
Be the first to hear about our cigar evenings, new tobacco blends, cigars, offers & more
Join thousands of others & subscribe to get news about about new house blends, special edition cigars, new pipes & our popular cigar tasting evenings