In an effort to create a little bit of space so that we can get our new season stock in, we have taken the opportunity to clear a few items from our list. All have very limited availability and some may show a little bit of wear and tear (but all should smoke perfectly!). We will keep adding to this list, so keep checking in to see what is available.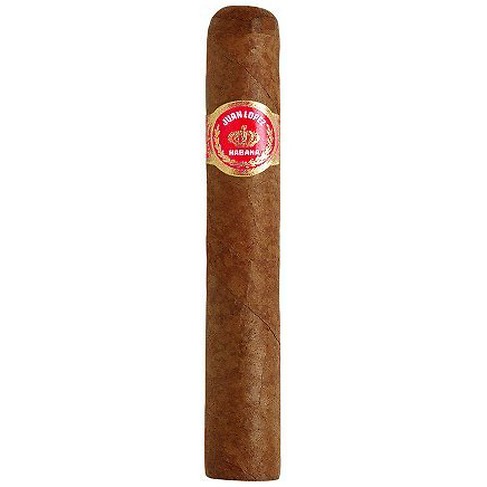 50

An old Cuban brand and one that is maybe not as well known as it should be. Medium weight in terms of body and quite savoury too on the palate these tend to lack the sweetness that some other brands display.
Out of stock
£24.60

50

In 1996 the Rubin family sold their hardware business so that Alan Rubin could invest in and launch a new cigar company called Alec Bradley. Initially the business concentrated on producing cigars for golf clubs and flavoured cigars for those looking for something after dinner. Very niche. After several faltering starts, Alec Bradley achieved it's major breakthrough with the introduction of the 'Tempus' range.
The cigars were very well received by cigar smokers and gained an almighty 94/100 rating from the Cigar Aficionado publication. From this point on, it was one success story after another, culminating in the 'Prensado' gaining the coveted No.1 spot in Cigar Aficionado! The 'Tempus' cigars are deeply flavoured, with stunning intensity and tremendous length on the finish and are no shrinking violets. They are a wonderful smoke and need to be given the Tempus they deserve!
Usually dispatched within 2 days
£16.19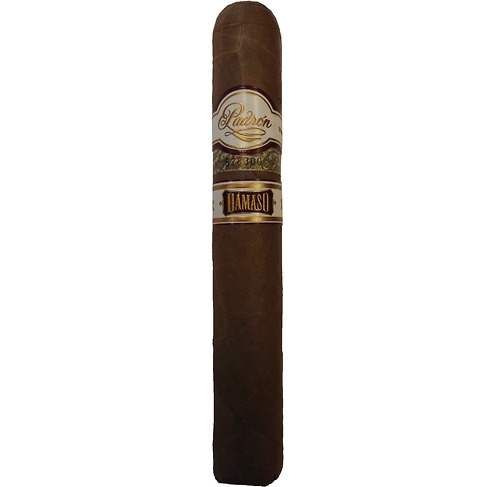 50

Nicaragua
RING GAUGE
Light - Medium
The Damaso is a brand new release from Padron, a cigar producer typically renowned for producing top quality but full bodied sticks, but in this instance, they have gone for a more medium bodied approach. Still unmistakably Padron as the flavours are quite intense, yet these are they rounded and show perfect balance, with a long finish. Jose Padron, who makes these cigars, named these after his grandfather Damaso who was the first Padron to arrive in Cuba from the Canary Islands sometime in the late 1800's.
In stock - ready to ship
£23.70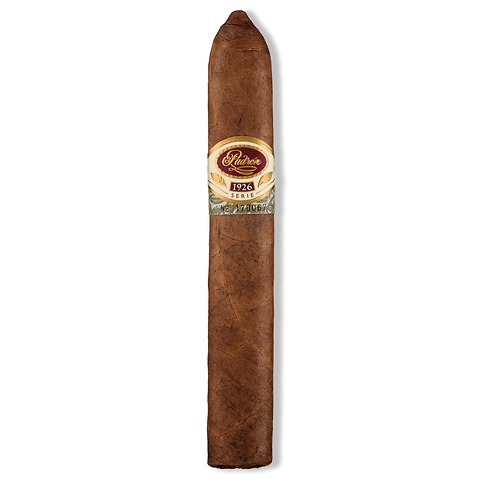 52

Nicaragua
RING GAUGE
Full
The No.2 cigar in Cigar Aficionado's Top 25 for 2017. The following text comes from Cigar Aficionado themselves and the article itself can be found here
''It's important to consider Padrons resume before lighting up this resplendent cigar. Padron has been named Cigar of the Year three times (the current record holder). The Serie 1926 cigar has occupied the No. 2 spot twice. And a Padron cigar has been in the top 10 ever since Cigar Aficionado has been handing out its Cigar of the Year Awards (since 2004). So the Padron Serie 1926 No. 2 is more than merely a great cigar - It's a legacy of achievement backed by years of consistency.
The Serie 1926 is named for the birth year of company founder and patriarch Jose Orlando Padron, who died at the age of 91 on December 5. It's an all-Nicaraguan blend and one of the most powerful, full-bodied cigars in the entire Padron portfolio. But Padron is meticulous in its blending - if the tobacco is strong, it will also show elegance and sophistication.
Every puff of the No. 2 reflects this marriage of power and grace from the delightfully earthy core to its rich coffee bean character, all accented by a sweet, underlying woodiness and black tea finish. The smoke is dense, the draw perfect and the cigar emblematic of the inimitable Padron style Jose Orlando Padron perfected over 53 years of making cigars''.
Out of stock
Be the first to hear about our cigar evenings, new cigars and special offers
Join thousands of others & subscribe to get news about about special edition cigars, new pipes & our popular cigar tasting evenings