Fresh off the wagon, so to speak, these new additions will have you salivating!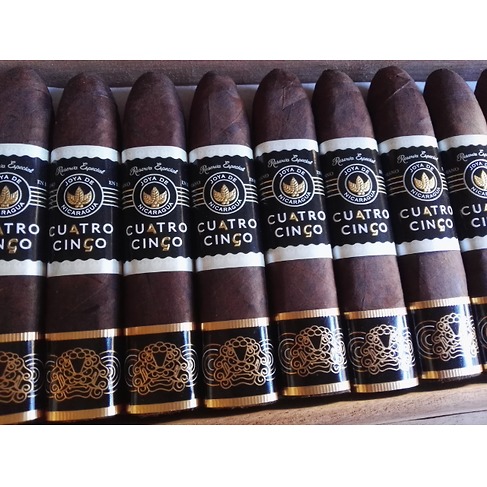 60

Nicaragua
RING GAUGE
Medium - Full
Joya de Nicaragua Cuatro Cinco Reserva Especial Edicion Asia, a box-pressed 4 3/4 x 60 Belicoso vitola that Joya calls Gran Consul. It uses the same blend as the regular Cuatro Cinco Reserva Especial: a Nicaraguan Criollo wrapper from Jalapa over a Dominican Volado binder and Nicaraguan fillers, including five-year-old Ligero that is aged in spent rum barrels.
In stock - ready to ship
£31.00


52

Nicaragua
RING GAUGE
Medium - Full
Since its introduction, Black Market has been Alec Bradley's number one selling cigar. Continuing the tradition, Alec Bradley has created the Black Market Esteli­. A complimentary blend to the Black Market; the Black Market Esteli focuses more on the Nicaraguan components of the cigar.
The complex blend keeps a similar style to the original but provides the consumer with a unique experience. The cigar pays homage to the very important Esteli Region of Nicaragua, where some of the finest tobacco on earth can be found.
In stock - ready to ship
£20.20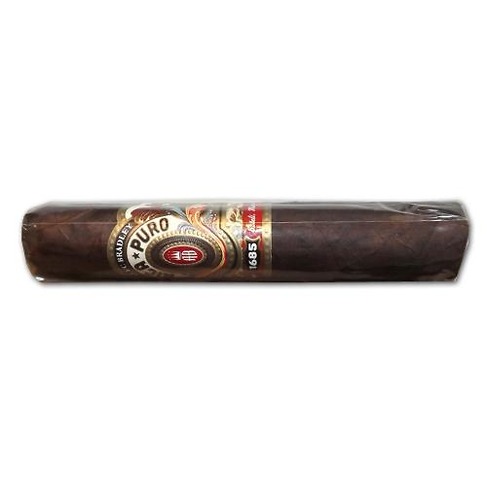 52

Nicaragua
RING GAUGE
Medium - Full
Medium-full is the key to tasting the various flavours in these much sought after cigars. Rich, deep, and well-balanced for a true 'taste' of Nicaragua.
One review said, ''The draw imparts copious amount of lush and exotic smoke''. For Alec Bradley, its pure Nicaragua!
In stock
£16.65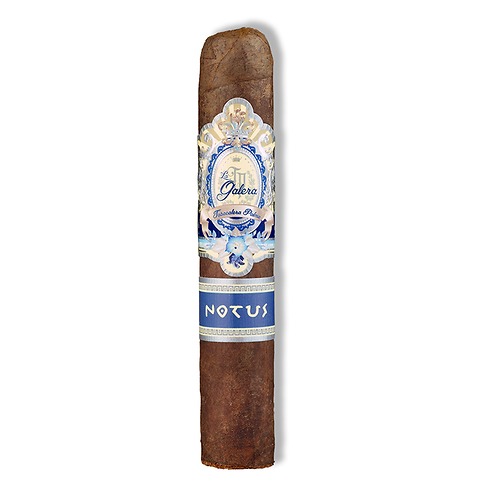 56

Dominican Republic
RING GAUGE
Medium
The star performer at our recent 'non-cigar event' back in April. This awesome cigar really did pack in some amazingly rich, earthy, chocolatey flavours showing superb balance. This is quite full-bodied but is also elegant too. This will satisfy even the hardest to please cigar smoker, guaranteed!
''We savoured the Rocky Patel Aged Limited and Rare Robusta and La Galera Anemoi Notus with a Pinot Noir from the Pays D'Oc and agree they are a very satisfying combo. I also like to enjoy a Ghirardelli dark chocolate sea salt caramel square which enhances my experience even more - however, this may just be a woman's thing!!!''
Annice from Oxfordshire
In stock - ready to ship
£18.15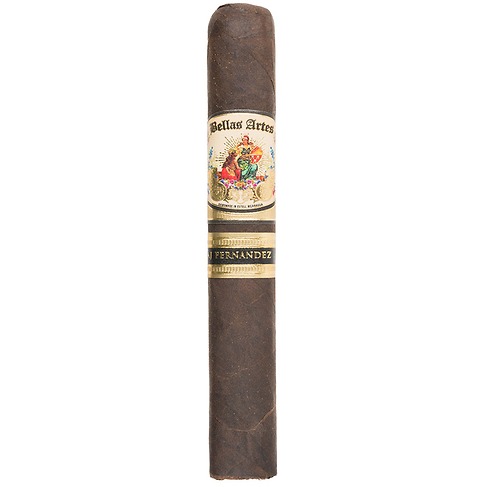 50

Nicaragua
RING GAUGE
Medium - Full
The second line to be introduced under the AJ Fernandez Bellas Artes series, Bellas Artes Maduro Robusto was awarded Cigar of The Year 2019 by the Cigar Journal. The combination of a Brazilian Mata Fina wrapper and a Mexican San Andres binder is rather unusual but highly appreciated. This cigar offers the scent of bread, spices, cacao, sweetness, nutty woody and leathery aromas. The intense aromas are carried by a gentle saltiness, pepper and acidity.
In stock - ready to ship
£20.55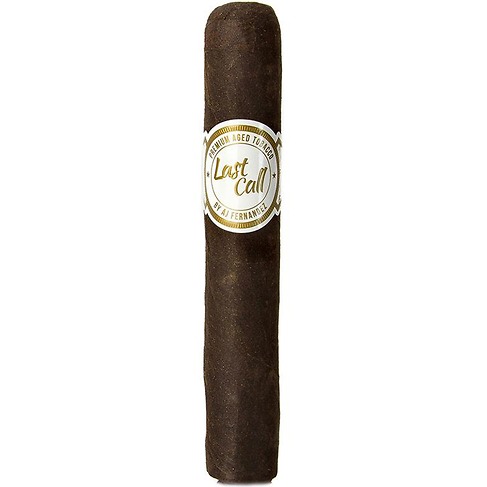 48

Nicaragua
RING GAUGE
Medium - Full
The second blend to be introduced under the A J Fernandez Last Call series, Last Call Maduro. This is a medium to full-bodied Nicaraguan Puro that has a unique Pennsylvanian broadleaf-seed wrapper, grown in Nicaragua by A J himself, which compliments the binder and fillers perfectly. Quite punchy with sweet notes and flavours of black pepper, cedar, nuts and cinnamon
In stock
£14.98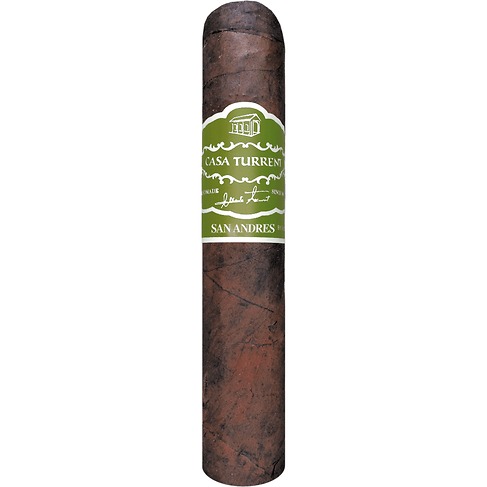 54

In stock - ready to ship
£15.58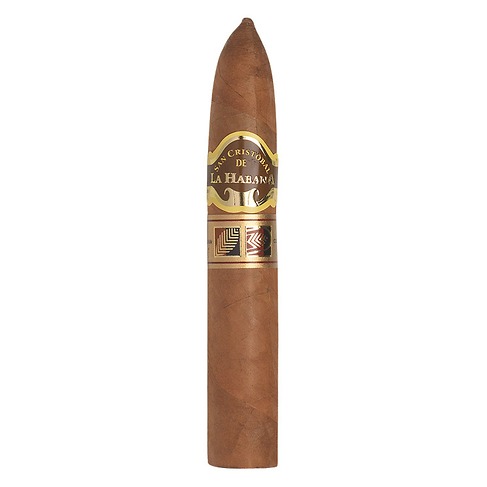 50

Launched at the tail end of the last decade the San Cristobal El Prado (rrp £21.20) is a softer, lighter easier smoke. Measuring 5 x 50, these Petit Piramide cigars are quite unique as none of the other brands from Cuba has this vitola in their portfolios.
In stock
£23.00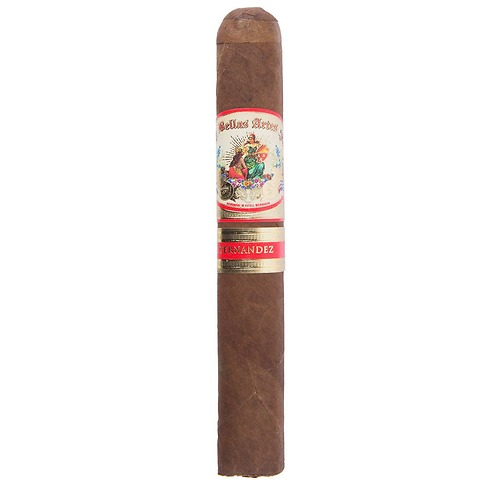 50

Nicaragua
RING GAUGE
Medium
Decadent and superb in flavour and aroma, Bellas Artes stands as a true testament to the fine art of cigar making. A proprietary AJ Fernandez hybrid wrapper plays the perfect complement to the special binder from Quilali and premium fillers from Nicaragua, Honduras and Brazil. Each aged premium cut of tobacco combines to provide the most extravagant and sumptuous smoking experience. This Spanish box-pressed cigar will spoil your palate with notes of cream, white pepper, cinnamon and orange peel
In stock
£22.80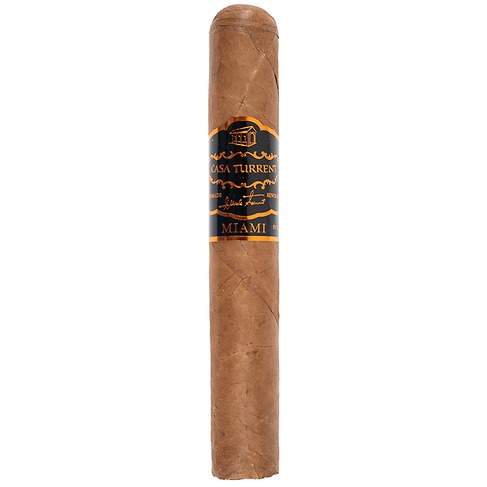 54

In stock - ready to ship
£15.58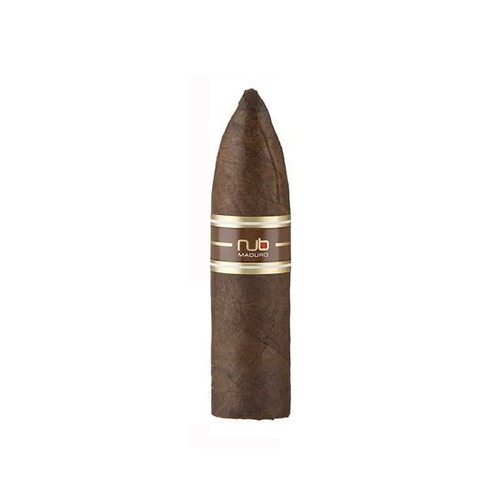 64

Nicaragua
RING GAUGE
Medium
Originally released towards the end of 2009 in America and then made their way to our shores in 2011. The Nub maduro utilises a core of robusto Nicaraguan tobaccos all dressed in a oily Maduro wrapper. The result is creamy smoke packed with sweet dark chocolate flavours, with hints of coffee and a long almost toffee finish.
A fantastic addition to the ever popular Nub range.
In stock
£19.10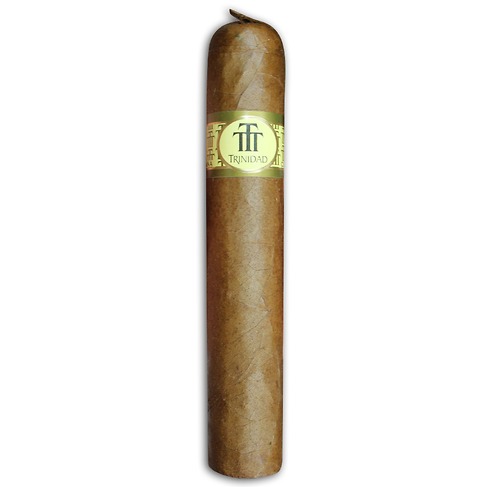 50

Measuring 4½ (115mm) x 50 ring gauge, the Media Luna is an entirely new size within the Habanos portfolio and referred to as a Marinas in the factories of Cuba. The name Media Luna translates to 'Half Moon' in English but is also the name of a small town in Cuba. Medium-bodied in style, the Trinidad's exude elegance.
In stock - ready to ship
£24.60
Be the first to hear about our cigar evenings, new cigars and special offers
Join thousands of others & subscribe to get news about about special edition cigars, new pipes & our popular cigar tasting evenings