One of my favourite styles of cigar would be a Maduro. Usually (although not always) these dark skinned beauties tend to be a little more full-flavoured than their natural wrapped counter parts, delivering somewhat more of the earthy, nutty flavours mingled with chocolate notes. The amplitude of these flavours will vary from brand to brand, but I always find that the depth of flavour can be quite wonderful. I have listed below my favourite 10 Maduro cigars, and in my humble opinion, not many other cigars get close to the quality of these.
Eann Wallace - Cigar Buyer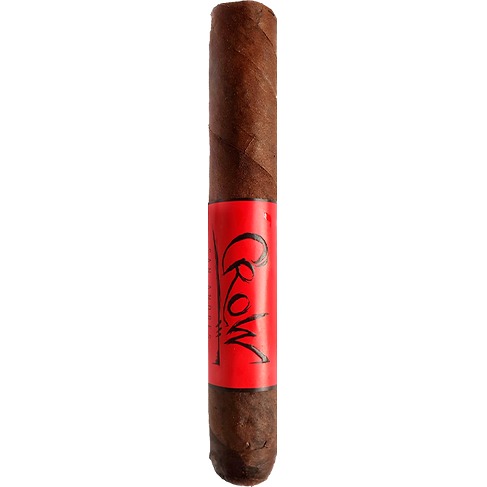 50

Dominican Republic
RING GAUGE
Medium - Full
From the relatively new Blackbird cigar company - the Crow Robusto is a moderately full flavoured cigar displaying notes of leather, coffee and nuts. There is a touch of spice in there too, but it is very gentle.
In stock - ready to ship
£19.95


40

A stunning new addition to the Casa Turrent range.
This full-bodied cigar has a gradual tone of cinnamon, cloves and pepper, followed by notes of leather, damp earth, honey and roasted coffee.
In stock - ready to ship
£20.65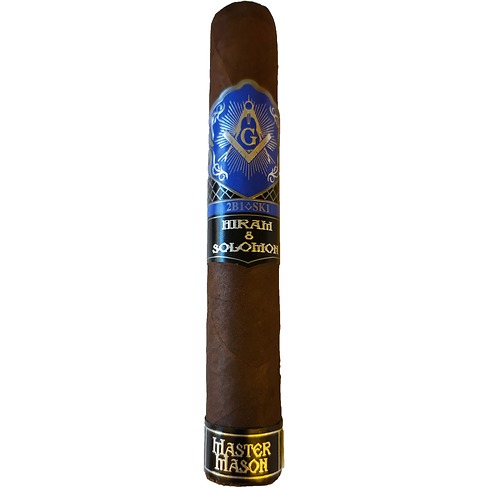 52

Nicaragua
RING GAUGE
Full
A full-bodied blend with a velvety Maduro wrapper. Notes of sweet leather and cocoa produce a rich flavour enhanced only by a pronounced cedar aroma that lingers on the finish.
In stock - ready to ship
£24.85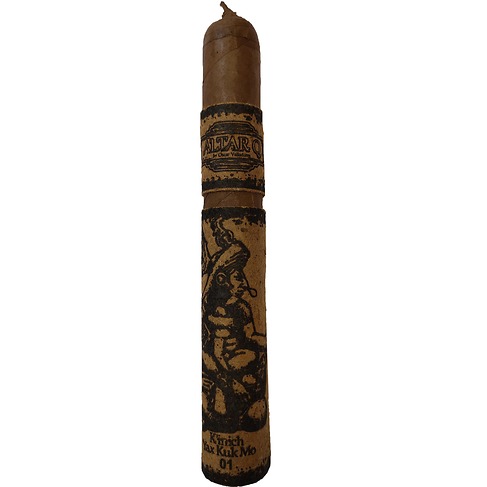 52

Honduras
RING GAUGE
Medium
The latest arrival from Oscar Valadares is finally here! Again the packaging is very unique and the cigars are awesome.
We have quoted from Oscar's website below, to give you an idea of the ethos behind this particular cigar.
''In our passion and interest for our Honduran ancient roots, especially the Mayan Empire in Copan, which has a fascinating story and where the tobacco roots came from, we created our rendition of the most important monument in Mayan history, the "Altar Q". Altar Q is a special cigar packed in a 16-count box that is a replica of the altar imagery and concept of the monument itself. Each cigar represents one of the 16 Copan rulers and they are placed in the same order that they appear in the monument.''
The cigar of the gods? Quite possibly, as these are thoroughly enjoyable!
In stock
£26.10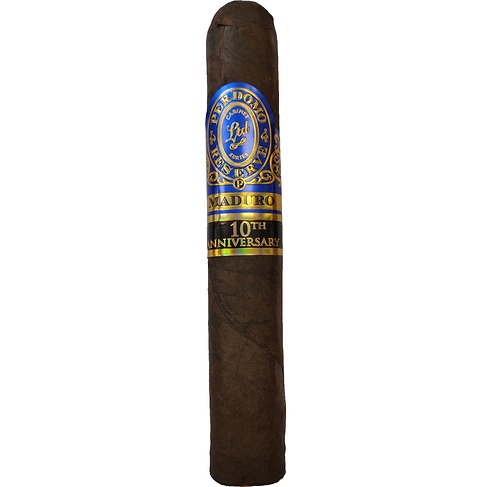 60

Nicaragua
RING GAUGE
Medium - Full
Originally launched to celebrate Perdomo's 10th Anniversary, the range was expanded to include the Reserve 10th Anniversary Maduro. This cigar is a Nicaraguan puro blended with a dark, oily six-year-old Cuban seed Nicaraguan wrapper that has been bourbon barrel-aged for an additional 14 months and is paired with six-year-old Cuban seed Nicaraguan binder and filler tobaccos. In 2021 the Reserve 10th Anniversary Maduro Epicure was named Cigar of the Year by Cigar Journal.
This box-pressed medium to full cigar has naturally sweet flavours of cocoa, espresso, caramel and pepper that produces a smooth and sweet smoke.
In stock - ready to ship
£32.60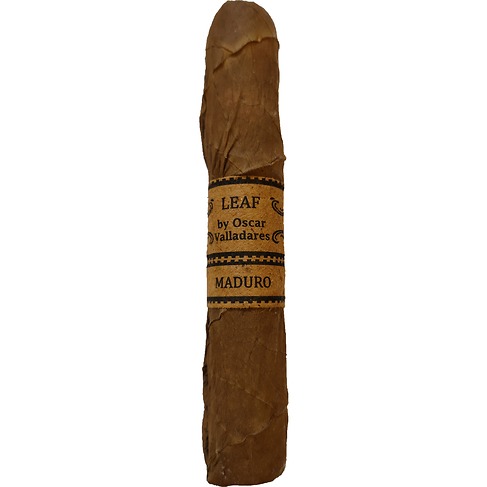 50

Honduras
RING GAUGE
Medium - Full
LEAF by Oscar cigars represents perhaps one of the most exciting developments in premium cigar smoking to come along in quite a while. Developed by Oscar Valladares at his boutique factory in Danli, Honduras, each LEAF cigar represents a deep connection between the land on which the tobaccos were grown and all of the people who contributed to its production. Even the bands are made by a company local to the factory using organic agave to craft the paper. Instead of cellophane, the Torcedors have laid each stick inside of a leaf of tobacco for ageing and protection.
These are medium to full-bodied with great intensity. Deep and earthy with notes of dark bitter chocolate, coffee and some gentle spice on the finish. Sublime!
In stock - ready to ship
£21.50


52

Nicaragua
RING GAUGE
Medium - Full
Made from a blend of Nicaraguan Habano grown in the Jalapa region of the country and wrapped in a Mexican Maduro wrapper from the lush San Andres Valley. This unique cigar is sure to satisfy the highest expectations of Maduro cigar smokers.
In stock - ready to ship
£37.40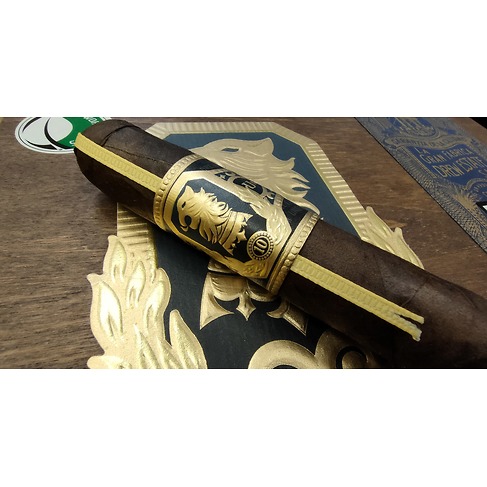 50

Nicaragua
RING GAUGE
Medium - Full
Drew Estate is commemorating ten years of Undercrown with the global release of Undercrown 10, a bold new ultra-premium addition to Undercrown's current premium lineup of Maduro, Shade and Sun Grown expressions.
To celebrate the brand's anniversary in 2021, Drew Estate is getting "All Dekk'd Out", a tag line that denotes Undercrown 10's elegant packaging and reinforces the pride of Undercrown's ten years of excellence. The new, sophisticated packaging is surpassed only by Undercrown 10's complex, rich and bold blend of ultra-premium aged tobaccos that includes the highest priming of Mexican San Andres dark wrapper, the very finest Broadleaf binder from the Connecticut River Valley, and a tripa blend of select and rare Nicaraguan tobaccos.
"Undercrown 10 offers smokers an experience of Mexican hot chocolate … naturally sweet with hints of raisin and cacao … waves of intense black pepper … along with notes of sun-dried cherries, espresso, woodiness and earthiness," says La Gran Fabrica Drew Estate Factory Spokesman, Pedro Gomez.
Jonathan Drew, Drew Estate's Founder and President pontificates, "Undercrown is a noble prince of a brand, both humble and loyal, who is now to become a king. The new UC10 expression represents its super-premium platform, sealing the brand's destiny … as the good king whose brand promise is gratitude for our talented team at La Gran Fabrica. The new UC10 is so incredibly important to Drew Estate that we gave it two slogans, 'A Decade of Dedication' and 'All Dekked Out.' Add those two slogans to 'Born on the Factory Floor,' and the Shakespeare really unfolds."
Born on the factory floor at La Gran Fabrica Drew Estate, the Undercrown brand is a passionate testament to the creative talent, dedication and self-determination of Drew Estate's Torcedores. Blended with many of the same rare vintages found in Liga Privada, Undercrown quickly became a grand slam for Drew Estate as consumers felt a deep personal connection to the grass-roots firebrand that celebrates the typically unheralded working-class heroes employed at the Drew Estate cigar factory.
In stock - ready to ship
£26.30


60

Nicaragua
RING GAUGE
Medium
Want a really long smoke? Look no further, as this will keep you covered for about an hour and a half. Medium-bodied with a gorgeous gentle spiciness.
In stock - ready to ship
£24.44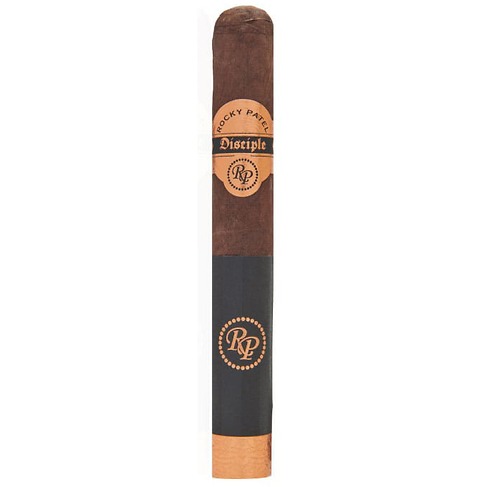 50

Nicaragua
RING GAUGE
Medium - Full
Crafted from the finest tobacco in Nicaragua, showcasing a signature Mexican San Andrés wrapper, this exquisite composition has come together to create a medium to full-bodied profile filled with smooth notes of wood, earth, and a subtle hint of pepper.
In all of our years creating world-class cigars, we've never produced anything that more rigorously adheres to our high standards and dedication to quality. We call it: The Disciple, and it's anything but a follower.
In stock
£24.70


52

Nicaragua
RING GAUGE
Full
The story of Aging Room revolves around a central character who had no idea he was headed for the cigar business: Rafael Nodal. It's a timeline of transitions, partnerships and collaborations that ultimately lead to the creation of the Aging Room Quattro Nicaragua Maestro, Cigar Aficionados 2019 Cigar of the Year.
But first, we rewind back almost 40 years ago to 1980 when Nodal came to the U.S. from Cuba as a refugee on the infamous Mariel boatlift. With no background in cigars, Nodal sought a career in music that brought him to New York City, then to Miami where he embarked on a more practical career in healthcare. There he met his future business partners Hank Bischoff and Dr Alina Cordoves (now his wife).
Nodal's foray into the cigar world was slow. In 1998, he and his partners began selling cigars online, and in 2002 they took over the Habana Cuba Cigar Co., a struggling company with a mediocre portfolio of forgettable cigars. For a while, the business situation was looking quite grim. Not one to be easily discouraged, Nodal explored the concept of producing cigars in small batches. In 2011 he came out with a new brand called Aging Room Small Batch M356. He also changed the name of his company from Habana Cuba Cigar Co. to Boutique Blends.
The first Aging Rooms were made by Jose 'Jochy' Blanco in the Dominican Republic. (Blanco is also a partner in the brand.) The cigars scored well in Cigar Aficionado, and the Presto size was named in the 2011 Top 25. Nodal got his first taste of critical success - and he kept going. Today, you'd be forgiven if the name Aging Room creates a bit of confusion. There are a lot of different Aging Rooms made in different factories. The crowning achievement, however, is the Aging Room Quattro Nicaragua Maestro made by AJ Fernandez in Nicaragua. The cigar is essentially Nodal's vision, crafted by Fernandez with his distinct tobacco and signature factory style. Every last leaf in this blend is Nicaraguan and every puff is an overture of flavours that's at times heavy and rich with notes of dark chocolate and wood, and other times, subtle and understated with hints of fine caramel and toasted almonds. In musical terms, the word for this box-pressed torpedo would be dynamic.
Nodal is still an artist at heart and cigars continue to be his creative outlet. If the birth of Aging Room was his breakthrough, consider the Aging Room Quattro Nicaragua Maestro to be his masterpiece.
In stock
£26.35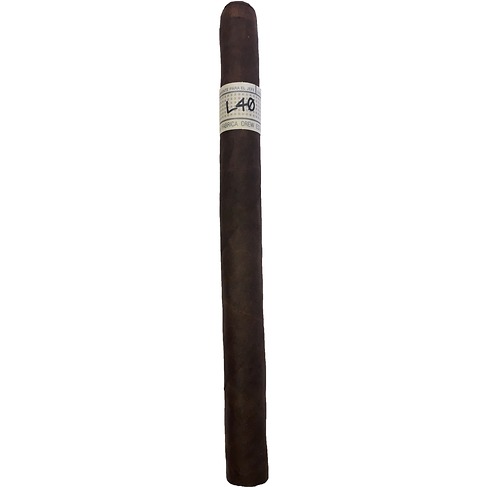 40

Nicaragua
RING GAUGE
Full
Looking for something that is not only unique and interesting but also full-bodied? Well, you have stopped at the right page. This is big and meaty with good intensity and quite deep, brooding, mocha-leathery notes with a long, well developed, earthy sweetness on the finish.
Read below for Drew Estates info on the Unico Serie cigars.
''In our ongoing creation of the Liga Privada line, hundreds of different, distinct blends and vitolas are crafted in our endless search for the perfect smoke. Most samples are dismissed with only a rare, select few being deemed worthy, but regretfully due to tobacco limitations, costs, and construction limitations, most of these blends cannot be made into their own stand-alone line. However, they are so perfect in flavor and aroma, we continue to selfishly make them for ourselves to smoke. This is not our desire; we want the Liga Privada connoisseur to enjoy the very same cigars we smoke regardless of any reason.
With this in mind, we have created the Liga Privada Unico Serie – a home for these unique ones. All of the cigars within this series are not only different in size and blend, but they are extra special, extremely limited and exceptionally delicious.''
Temporarily out of stock
£26.50
Be the first to hear about our cigar evenings, new cigars and special offers
Join thousands of others & subscribe to get news about about special edition cigars, new pipes & our popular cigar tasting evenings