Manager's Top 5 Cigars (2018)
We are only a few short months into 2018 and already I have a hot list of 5 cigars that I absolutely adore. Top of the tree, and by a country mile too, is the La Aurora ADN Robusto from the Dominican Republic. Made using very old techniques and unusual, indigenous tobacco's from the Dominican, these are rich, complex affairs and packed with flavour. I am going to stick my neck out a bit here and say these will win awards at this year's Cigar Aficionado tasting and will feature in their top 10 of the year......
Another firm favourite is the Alec Bradley Coyol Robusto. Recommended to me by one of our regular attendees at our Cigar Evenings I was thoroughly knocked out by these on the night. These cigars are produced on the Vega Coyol farm in Honduras from specially selected, very high-grade tobacco's from Honduras and Nicaragua. The result is simply stunning. The craftsmanship second to none. The smoke is sublime. Thanks James for the recommendation!
From one of the oldest producers in Cuba, Por Larranaga, comes the Montecarlo. Now I freely admit that long, slender cigars are not normally my thing, however, this is such a gorgeous smoke, that I am willing to turn a blind eye. Light to medium bodied in style, these are an ideal daytime smoke and offer up some intriguing, nutty flavours.
One of my favourite producers over the years has been Oliva from Nicaragua. I must admit to having a soft spot for them as it was one of their cigars that got me into cigars in the first place. Fast forward about 5 years and that very same cigar, the Olvia Serie V Belicoso achieves the number 3 spot in the Cigar Aficionado Top 25 for 2017. These wonderful medium to full-bodied cigars are a wonderful example of the cigar makers art. Rich and flavoursome with some sweet, spicy characteristics and deep earthiness on the finish.
My Top 5 is rounded out by Gurkha Koi Perfecto No.2 18 Years Old. For intensity of flavour not much comes close to this, but this drier, more savoury styled cigar is still in perfect balance. Ageing the tobacco's for 18 years certainly allows all those lovely oils and flavours to meld together perfectly. It's small and compact and looks docile, but it has punch!
Want to try all 5? I have created a sampler pack called, funnily enough, The Manager's Top 5 Cigars 2018. The pack contains one each of these stunning cigars. Hopefully, you will agree with me, if not, at least you have tried something interesting!


50

Dominican Republic
RING GAUGE
Medium - Full
La Aurora ADN Dominicano is the latest release of La Aurora, a cigar with an exceptional blend whose soul is the Andullo. Using this type of tobacco, La Aurora pays tribute to the oldest Dominican tobacco process and although little known today is deeply ingrained as an essential part of the Dominican Republic's tobacco culture and its processing practices for hundreds of years. La Aurora, with this new release, has rescued the use of Andullo as an essential and unique component in the cigar filler by using it as a whole leaf in the filler. Andullo is a hard-to-work tobacco that is unique in cigar making; its strength, inspiring aroma and sweetness, combined with a well-balanced blend provide a completely exceptional smoking experience.
---


52

Honduras
RING GAUGE
Medium
This has to be about one of the best cigars I have tried ever! I know that is a rather sweeping statement but I think this is the complete package. Produced by the Vega Coyol farm, this uses selected tobacco's to produce a medium bodied, slightly earthy smoke. This cigar looks very attractive too with a lovely sheen to the gorgeous Honduran skin. The draw is absolutely perfect in every respect with a very even burn showing that the build quality is second to none. The very high quality filler tobacco's and binders are sourced from selected parcels from both Honduras and Nicaragua.
Personally this rates in my top 5, will you agree?
---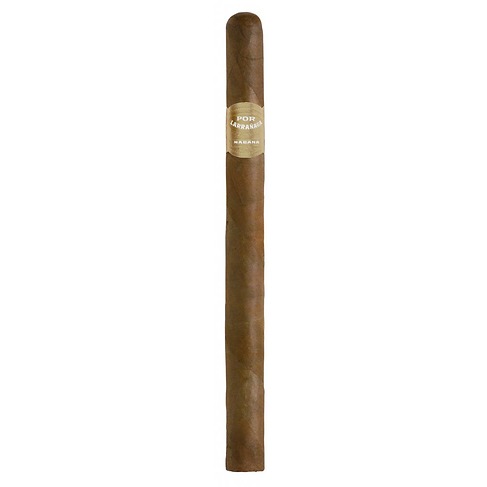 33

Cuba
RING GAUGE
Light - Medium
PorLarranagais a brand with a long history. Founded in 1834, it enjoys a well-earned reputation for its consistency and good presentation. Por Larranaga cigars are handmade using tobacco grown in the Vuelta Abajo region. Presented in dressed boxes of 25, the Montecarlo measures 6¼" x 33 ring gauge and is the latest addition to the UK Por Larranaga portfolio. The cigars are TripaLarga(long filler) and carry the distinct aromas found in this light to medium brand.
---


52

Nicaragua
RING GAUGE
Medium - Full
Serie V is a complex blend of Nicaraguan long filler tobaccos blended with specially fermented Jalapa Valley ligero, and finished with a high priming Habano Sun Grown Wrapper. This cigar is blended to deliver a full bodied taste while maintaining an unparalleled smoothness. This flavoursome blend exhibits complex tobacco with rich coffee and dark chocolate tones. A subtle and well balanced spice is present throughout.
---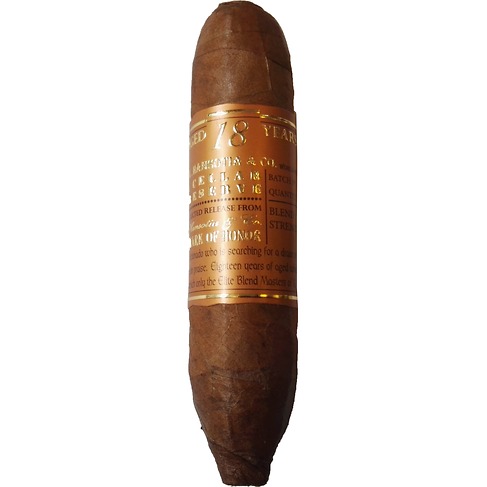 58

Dominican Republic
RING GAUGE
Medium - Full
Having tested the water with the 15 year old version of the Koi Perfecto No.2 earlier in the season, I have been asked consistently if I could get any others. The wait is over as we now list the 18 year old version.
These little Gurkha cigars are quite deceptive as they pack a punch and are quite powerful. Made from a stunning blend of 18 year old tobacco's, all sourced from the Dominican Republic, making them a Dominican Republic Puro, the depth of flavour is stunning in it's length and intensity..
---
Be the first to hear about our cigar evenings, new tobacco blends, cigars, offers & more
Join thousands of others & subscribe to get news about about new house blends, special edition cigars, new pipes & our popular cigar tasting evenings