When it comes to new cigar releases in the UK, possibly one of the most awaited releases would be those produced by Oscar Valladares. Founded in 2012 in Danli, Honduras, the factory was set up as a joint venture between Oscar and Hector Valladares along with Bayron Duarte, all of whom had a number of years of experience in the tobacco industry; Oscar worked for more than 9 years with Rocky Patel and Bayron worked for more than 20 years for General Cigars and Oliva.
Before getting into cigars Oscar had worked for a travel agency which took small groups of cigar enthusiasts to the Rocky Patel factories. This sparked Oscar's interest, not only in cigars, but also in cigar production. In a short time, Rocky, who was very impressed with Oscar, asked him to be part of his team, which he did so for 9 years. It was during this time that Oscar met Bayron, who worked for General Cigars and within a short space of time the beginnings of a long friendship began.
The Oscar Valladares cigars are definitely boutique, so production is relatively small scale. The focus is on the quality with leaf selection and tobacco quality taking paramount importance. Each cigar is carefully hand crafted to perfection by top rollers before being wrapped in an extra leaf for protection. They not only look fantastic, but they smoke like a dream too.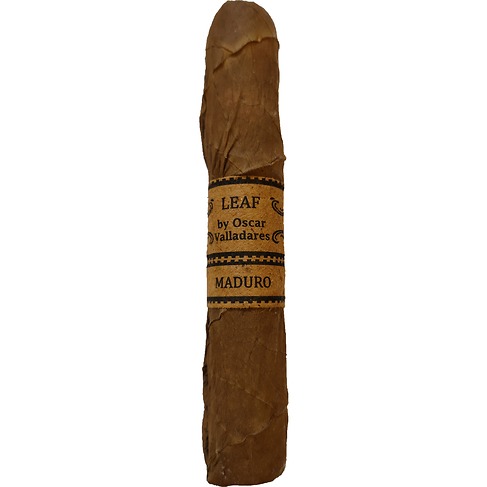 50

Honduras
RING GAUGE
Medium - Full
LEAF by Oscar cigars represents perhaps one of the most exciting developments in premium cigar smoking to come along in quite a while. Developed by Oscar Valladares at his boutique factory in Danli, Honduras, each LEAF cigar represents a deep connection between the land on which the tobaccos were grown and all of the people who contributed to its production. Even the bands are made by a company local to the factory using organic agave to craft the paper. Instead of cellophane, the Torcedors have laid each stick inside of a leaf of tobacco for ageing and protection.
These are medium to full-bodied with great intensity. Deep and earthy with notes of dark bitter chocolate, coffee and some gentle spice on the finish. Sublime!
In stock
£20.25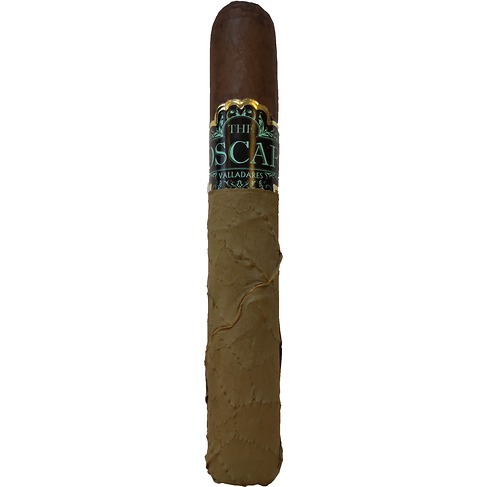 60

Honduras
RING GAUGE
Medium - Full
In the true innovative spirit of Oscar Valladares Tobacco and Company, the premium Oscar Maduro cigars each contain a candela leaf wrapped around it that adds additional flavour to the blend while at the same time protecting the cigar before smoking. These slow-burning cigars feature a blend of aged Honduran and Nicaraguan tobaccos, encased in a dark and zesty Mexican San Andres wrapper. Packed to the brim with an abundance of delectable flavours such as sweet cedar, raisin, espresso, toasted almond, and black pepper, these top-notch cigars are sure to provide a pleasant smoking experience time after time.
In stock - ready to ship
£27.00
Be the first to hear about our cigar evenings, new cigars and special offers
Join thousands of others & subscribe to get news about about special edition cigars, new pipes & our popular cigar tasting evenings