Founded in 1888 in Pfeffikon in Switzerland, Villiger has grown into an international brand that is recognisable the world over. Not only that, it is one of the few big international brands that is still family owned!
For a limited time only, we have a special offer, whereby you purchase 6 packs but only pay for 5 on selected Villiger cigars.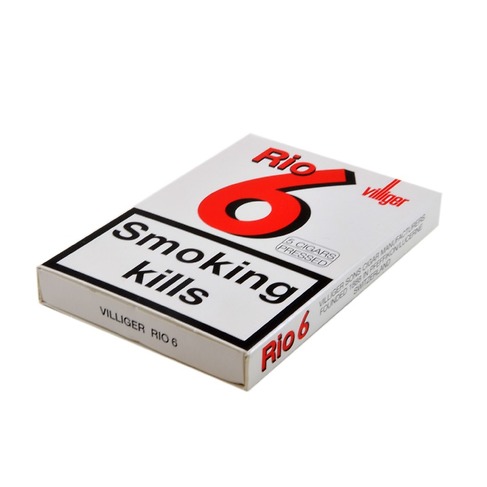 The world famous Rio 6 cigars by Villiger offer the experienced smoker a flavoursome short 10-15 minute, but also ideal for those new to cigars looking for something a little more interesting compared to Hamlet etc
In stock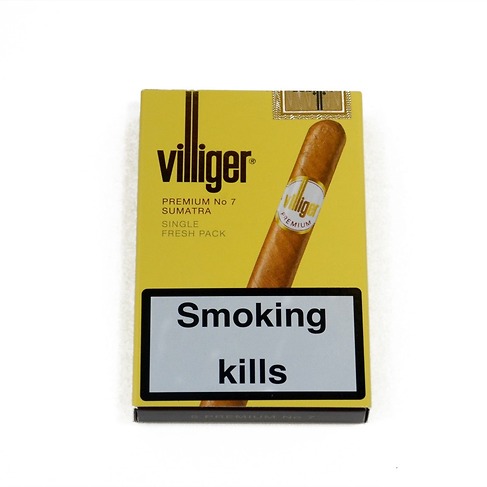 Switzerland
Light - Medium
A well-balanced, pale cigar with a select filler from South American tobaccos and an original Sumatra wrapper leaf. This combination guarantees a harmonious, aromatic flavour.
Classic half corona sized cigar.
In stock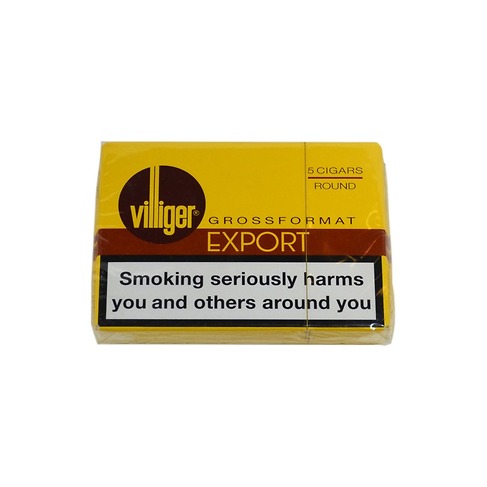 A cigar with a balanced, pronounced Havana blend. The high-quality original Sumatra wrapper rounds off the tangy taste. This small Havana is a value-for-money alternative. Length 101.00 mm � 14.50 mm
In stock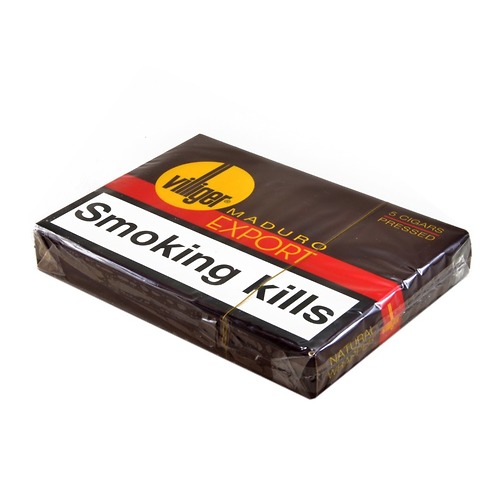 A newer addition to the ever popular Villiger Export range. Villiger are known for there exceptional quality and use of Cuban filler tobaccos. Unlike the rest of the Export range, the Maduro makes the most of a Indonesian Maduro wrapper. The use of this wrapper makes for a slightly chocolatey edge to the already smooth and delicately spicy filler.
Box pressed for a slower and cooler smoke.
In stock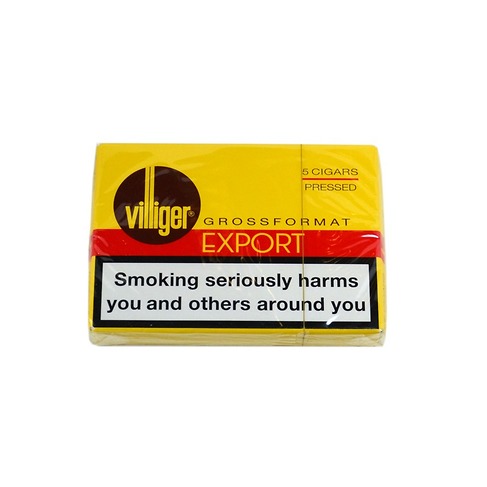 A cigar with a balanced, pronounced Havana blend. The high-quality original Sumatra wrapper rounds off the tangy taste. This small Havana is a value-for-money alternative. Length 101.00 mm � 14.50 mm
In stock
Be the first to hear about our cigar evenings, new tobacco blends, cigars, offers & more
Join thousands of others & subscribe to get news about about new house blends, special edition cigars, new pipes & our popular cigar tasting evenings