I consider myself to be a very lucky man. I mean I have a job that I love doing and I get to meet lots of very interesting people in and outside of the cigar trade. I also, occasionally, get to visit the countries where these wonderful pieces of art are made. It's a tough job folks, but it is one that I wouldn't swap not for all the tea in China.
Over the years I have had the pleasure to smoke and enjoy many cigars. Some have been better than others (a few have been awful), but thankfully a fair percentage have been truly spectacular. I have created this list for those spectacular cigars! I will add to this list every so often as when I try something which I consider to be worthy - which will hopefully be quite often.
Eann Wallace - Manager and Cigar Buyer - Gauntleys Of Nottingham


54

Nicaragua
RING GAUGE
Medium - Full
Tried September 2019 & August 2021
I am not usually into very big and overly full-bodied cigars, however, this really is stunning. The construction is absolutely superb with a perfect draw and a lovely even burn. This starts of a little cedary before notes of leather, nuts and coffee kick in. There is a bit of sweetness initially for me, however, this decreases the further down the stick I got. It becomes more earthy with some gentle spicy notes towards the end. Although it has got a fairly decent hit of nicotine to it, it is not too OTT, but I possibly still wouldn't go for this on an empty stomach!
9.2/10
Eann - Manager of Gauntleys
The most memorable of celebrations always require that you rise to the occasion. Cinco Decadas helps you do exactly that. Perfectly constructed and made with an exclusive collection of tobaccos, the fact that you have one in your humidor is enough to begin the celebration.
Made using prime extra-old tobaccos, the Cinco Decadas are made to a secret recipe that delivers a medium-full, multi-layered smoking experience. Although these are now a regular line for JdN, stock availability in the UK is limited.
Out of stock
£31.20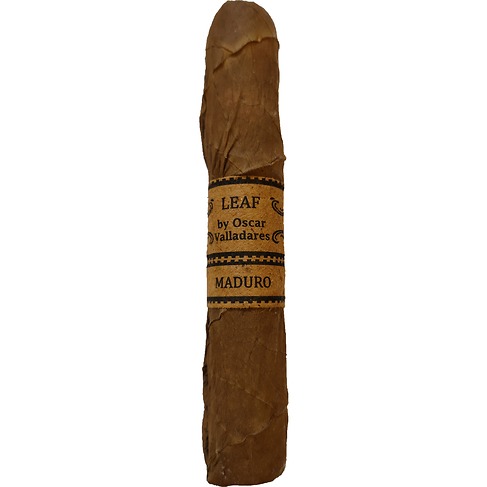 50

Honduras
RING GAUGE
Medium - Full
LEAF by Oscar cigars represents perhaps one of the most exciting developments in premium cigar smoking to come along in quite a while. Developed by Oscar Valladares at his boutique factory in Danli, Honduras, each LEAF cigar represents a deep connection between the land on which the tobaccos were grown and all of the people who contributed to its production. Even the bands are made by a company local to the factory using organic agave to craft the paper. Instead of cellophane, the Torcedors have laid each stick inside of a leaf of tobacco for ageing and protection.
These are medium to full-bodied with great intensity. Deep and earthy with notes of dark bitter chocolate, coffee and some gentle spice on the finish. Sublime!
In stock
£20.25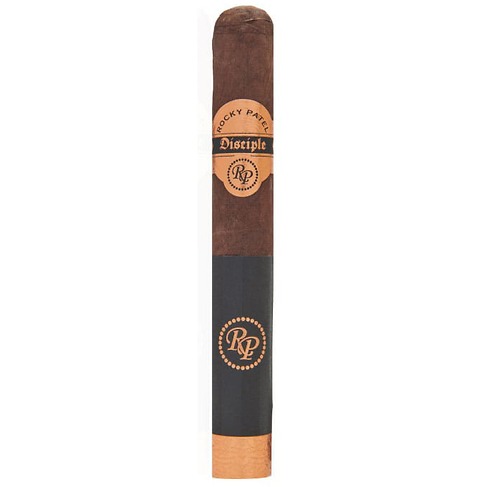 50

Nicaragua
RING GAUGE
Medium - Full
Crafted from the finest tobacco in Nicaragua, showcasing a signature Mexican San Andrés wrapper, this exquisite composition has come together to create a medium to full-bodied profile filled with smooth notes of wood, earth, and a subtle hint of pepper.
In all of our years creating world-class cigars, we've never produced anything that more rigorously adheres to our high standards and dedication to quality. We call it: The Disciple, and it's anything but a follower.
In stock
£18.40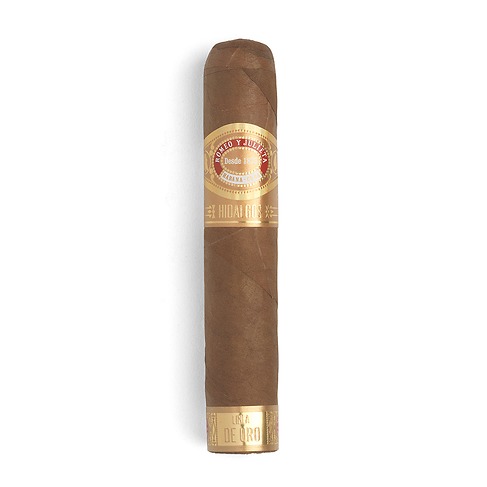 57

Cuba
RING GAUGE
Medium - Full
Romeo y Julieta, one of the oldest and most recognisable cigar brands in the world, has introduced a new line, called Línea de Oro. Originally announced in 2020 to commemorate 145 years of the iconic brand, the Hildagos measure an impressive 5" x 57 ring gauge. These are a little different to the standard Romeo range in that they are blended to a medium to full taste.
Not only are they an impressive smoke, they are exquisitely packaged too coming in a rather natty red and gold, highly polished box which really is quite impressive. Don't just take my word for it though - come in and have a look at it yourself.
In stock
£46.80


50

Honduras
RING GAUGE
Light
Tried July 2021
If you are looking for something that won't blow your socks off and is exceedingly good, then look no further, this is your stick. This is light to medium in body and has some delicious nutty characteristics about it. It starts off creamy yet has a very gentle, slightly spicy edge that doesn't intrude. This is a very pleasant afternoon smoke and one that can be enjoyed without the need for food.
9 / 10
Eann - Manager of Gauntleys
Temporarily out of stock
£17.00


50

Tried February 2019 + April 2021
One of the most consistent Cuban brands in terms of build quality and smokeability. Dating back to 1837, which makes it one of the oldest cigar brands on the planet, Ramon Allones is a heavenly smoke. These start off-dry with an almost floral, grassy note before the flavour intensity starts to kick in - I found this to be a gradual experience. These are quite bold and well developed with a gorgeous, long, earthy finish. Takes me back to drinking Cuba Libra in the grounds of the Hotel Nacional in Havana. Awesome.
Eann Wallace 9.3/10
A very powerful cigar, with a complex range of flavours throughout. It begins with roasted and slightly woody and leathery undertones with floral hints, leading into a slightly sweet cocoa & coffee ending. Not for the beginner but ideal for the experienced smoker after a heavy meal.
In stock - ready to ship
£24.60


52

Nicaragua
RING GAUGE
Medium - Full
Tasted June 2021
This is one of those cigars which really is the real deal. Medium to full-bodied, it starts initially with a burst of sweet leather, spice and nuts and progressively moves towards coffee and earth as you smoke down the stick. There is good intensity in the flavours which persist until the last draw. I love the shape and the fact that it is box-pressed too - it just ticks all my boxes!
9.4 / 10 Eann
In stock - ready to ship
£31.50
Be the first to hear about our cigar evenings, new cigars and special offers
Join thousands of others & subscribe to get news about about special edition cigars, new pipes & our popular cigar tasting evenings