This little selection is nothing but perfect. Every single one has won an award of some sort or the brand has reached its zenith to claim to be the best in the world. Either way, the quality of these cigars is fantastic, so you will not be disappointed.
Voted the Best Cuban Brand 2019 by Cigar Journal Magazine was Cohiba. This legendary Cuban brand initially started life back in 1966 being made for and smoked exclusively by, Fidel Castro. It wasn't until the early 1980s that the rest of the world got to see what all the hype was about (rumour had been rampant for years about these mythical cigars!) but let's just say that the world was not disappointed! These days the Cohiba brand is a very important source of cash revenue for Cuba as a country, so it is vitally important that the quality and build of the cigars is perfect.
Every single cigar listed below is an award winner, or very highly rated.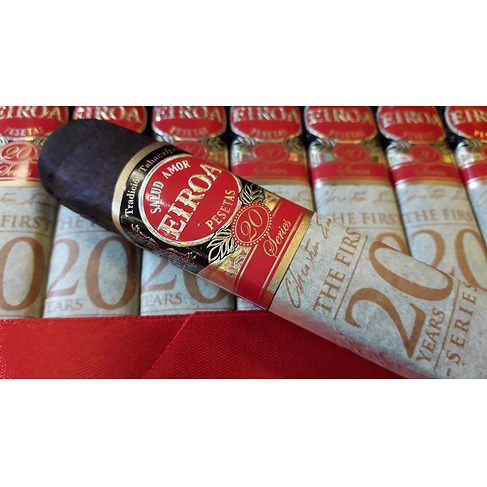 50

Honduras
RING GAUGE
Medium - Full
Voted Best Honduran Cigar of 2019 - Cigar Journal Magazine
Eiroa 'The First 20 Years' is a box-pressed Honduran cigar featuring Honduran tobacco wrapper, binder, and filler. This cigar will entertain you from first light to the last draw. Medium to Full-bodied with a full spectrum of indulging flavours, expect subtleties of dark chocolate, espresso, baking spices, nuts, earth, and leather to yield a harmonious and complex experience.
---


52

Dominican Republic
RING GAUGE
Medium
CIGAR AFICIONADO 'CIGAR OF THE YEAR' 2018
It's difficult to talk about the E.P. Carrillo Encore Majestic without mentioning the man behind the brand. Ernesto Perez-Carrillo is a cigarmaker who has been through many phases in the cigar industry, a man who reinvented himself several times throughout his long career.
He started as a disinterested employee in his father's small, struggling cigar business in Miami. It was called El Credito Cigar Co. and produced a few hundred thousand cigars per year for locals in Little Havana. Then, in 1976, when his father was about to sell the business, Ernesto had a nagging instinct that told him he was making a mistake. The sale was cancelled. His father died in 1980 and Perez-Carrillo took over the company, putting much of his effort behind a brand called La Gloria Cubana, which became one of the hottest cigars of the 1990s. The brand got the attention of General Cigar Co., which purchased La Gloria in 1999. Perez-Carrillo worked with General for a decade, before leaving to reinvent himself once again, creating EPC Cigar Co. in 2009 with his children.
Since opening his own factory in the Dominican Republic, Perez-Carrillo has released a good amount of brands, some more successful than others, but none as brilliant as the E.P. Carrillo Encore. He has long worked with Nicaraguan leaves, but Encore marks the first time he's ever made a cigar solely using Nicaraguan tobaccos. Astute retailers might remember that he first previewed the Encore at the IPCPR trade show in 2016, but Perez Carrillo didn't think the wrapper was quite ready, so going with his gut once again, he decided to put the cigar on hold and give the wrappers more time to age, almost two more years. It wasn't until last March that he felt the cigars were finally ready. The decision paid off. The Encore's rose-gold band may look familiar, as it's the same one found on 2014's La Historia, only in a different colour.
As the name suggests, this cigar is the encore performance to La Historia. Both bands have the image of Perez-Carrillo family members, including Ernesto's daughter Lissette, who is heavily involved in the company. The filler tobaccos deep inside are from Nicaragua's three primary growing regions - Esteli, Condega and Jalapa and all of it comes together in the Majestic, a Robusto of immaculately detailed flavour that ranges from oak and tea to caramel sweetness with tangy citrus pops of candied orange peel. It's elegant, refined and nuanced from first puff to last, but is also the culmination of a long career in tobacco and the result of a man who was never afraid to follow his instincts.
---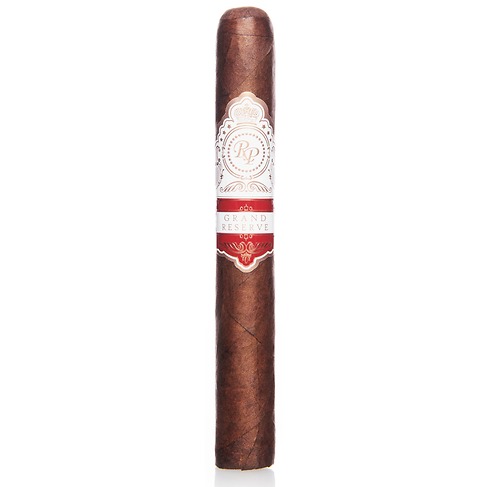 52

Nicaragua
RING GAUGE
Medium
CIGAR JOURNAL - CIGAR OF THE YEAR 2018
Distribution of the Grande Reserve series only started in October 2018. For the blend, which is being kept secret, Rocky Patel dug deep into his treasure chest and used some of his oldest tobaccos. After production, the cigars matured in the ageing room for a further two years. The cigars come in elegant ten-count boxes.
Tasting notes: This super creamy cigar offers the delicate sweetness of dried fruit and chocolate, the delicate bitter tones of tea, as well as woody, leathery, and nutty aromas. Caffe latte and herbal spice are 'just' the encore.
---


64

Dominican Republic
RING GAUGE
Medium - Full
The wait is over, as the 'Cigar Of The Year 2016' has finally arrived!. Scoring an impressive 96pts in Cigar Aficionado, the Andalusian Bull's are bold and savoury with strong notes of hickory and leather. A spiciness develops in mid-palate whilst a tangy citrus note lifts the whole ensemble together perfectly.
These are not only impressive to look at they are impressive to smoke as well being hugely complex and soundly built.
This cigar will feature on our big Christmas Cigar Evening 2019 on Wednesday the 4th of December.
---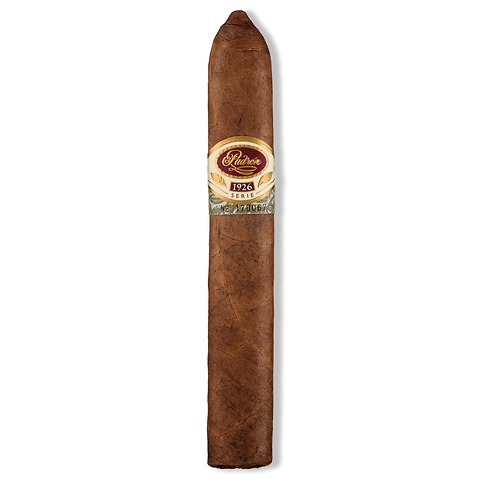 52

Nicaragua
RING GAUGE
Full
The No.2 cigar in Cigar Aficionado's Top 25 for 2017. The following text comes from Cigar Aficionado themselves and the article itself can be found here
''It's important to consider Padrons resume before lighting up this resplendent cigar. Padron has been named Cigar of the Year three times (the current record holder). The Serie 1926 cigar has occupied the No. 2 spot twice. And a Padron cigar has been in the top 10 ever since Cigar Aficionado has been handing out its Cigar of the Year Awards (since 2004). So the Padron Serie 1926 No. 2 is more than merely a great cigar - It's a legacy of achievement backed by years of consistency.
The Serie 1926 is named for the birth year of company founder and patriarch Jose Orlando Padron, who died at the age of 91 on December 5. It's an all-Nicaraguan blend and one of the most powerful, full-bodied cigars in the entire Padron portfolio. But Padron is meticulous in its blending - if the tobacco is strong, it will also show elegance and sophistication.
Every puff of the No. 2 reflects this marriage of power and grace from the delightfully earthy core to its rich coffee bean character, all accented by a sweet, underlying woodiness and black tea finish. The smoke is dense, the draw perfect and the cigar emblematic of the inimitable Padron style Jose Orlando Padron perfected over 53 years of making cigars''.
---


52

Nicaragua
RING GAUGE
Full
The current CIGAR OF THE YEAR as voted for by Cigar Aficionado Magazine. This gained a mightily impressive 97/100 and has only just arrived in the UK, so stock will initially be quite limited.
Made by Jose 'Pepin' Garcia in honour of his late father, this full bodied Nicaraguan offers a richly aromatic smoke, with deep, intense cedery leather notes and a delightfully long finish.
---
Be the first to hear about our cigar evenings, new cigars and special offers
Join thousands of others & subscribe to get news about about special edition cigars, new pipes & our popular cigar tasting evenings